Email marketing takes the throne when it comes to the most prosperous marketing tools. And by topping the conversion rates it remains the undisputed champion of B2B marketing strategies.
With email marketing the secret lies in personalization and direct communication with your users, followed by exceptional versatility in the goals you want to achieve.
Want to cut down the time you spend on writing #emails? Try using one of these free #autoresponder #tools
By perfecting your email marketing strategy, you can set various goals since there are so many different methods of approach, such as:
Welcoming messages
Updates on offers
Discounts, coupons or gifts
Social media integration
Great control over your messages that can be personalized for each customer
And that's just scratching the surface, but you get the idea – it's effective, it's simple, and most importantly, it delivers.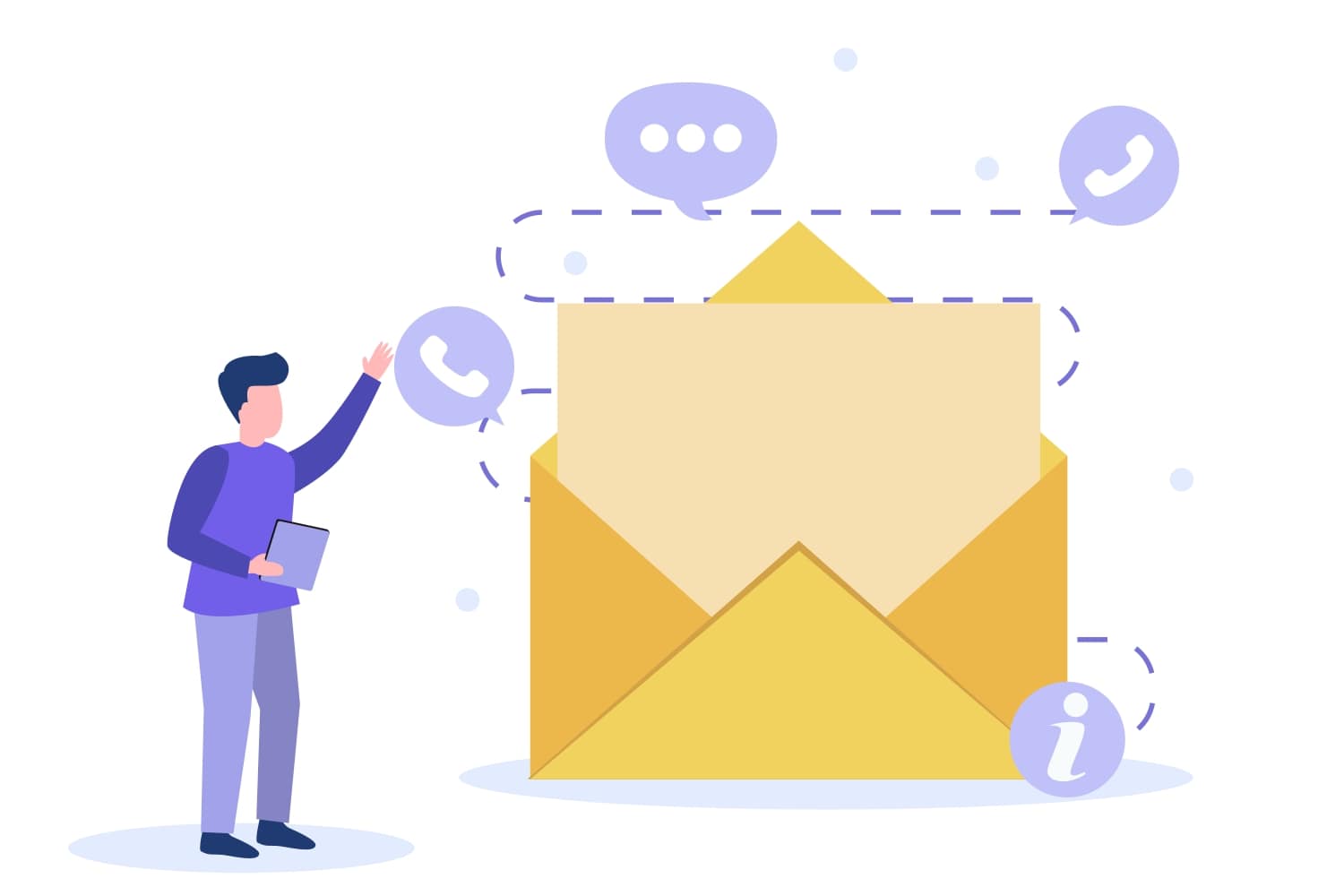 Creazilla image
With great power comes great responsibility. Carrying out those tasks will undoubtedly bring you a significant number of new users, help you bond with existing ones, and according to stats, allow you to earn up to $44 per $1 spent on email marketing.
But on the other side of the coin, you'll have to invest a lot more time and energy into making sure everything works as smoothly and flawlessly as you want it to. That's where autoresponder tools jump in and save the day!
Autoresponder is a service that automatically sends out generated messages to a group of people that are subscribed to your email list.
By utilizing autoresponders, you can fully automatize the email sending process, control exactly which messages get sent to which users, reorganize the structure of your emailing list, and dramatically cut down the time you are spending on writing emails.
Instead of repeating the process hundreds of times, you simply adjust one or a few different messages (depending on your list structure), and let the software do the rest!
It's clear that the benefits are out of this world and that you can get insane value from these hardworking little companions, but there is one downside that could be the deal-breaker – they are definitely on the pricey side.
If you are still at the beginning of your journey towards success and have yet to hit it big, regardless of the value that they might provide, you are probably not willing to spend hundreds of dollars on purchasing an autoresponder.
Luckily there are a few great alternatives out there that are free of charge, so without further ado, let's hop right into getting to know the top 5 free autoresponder tools!
1. Mailrelay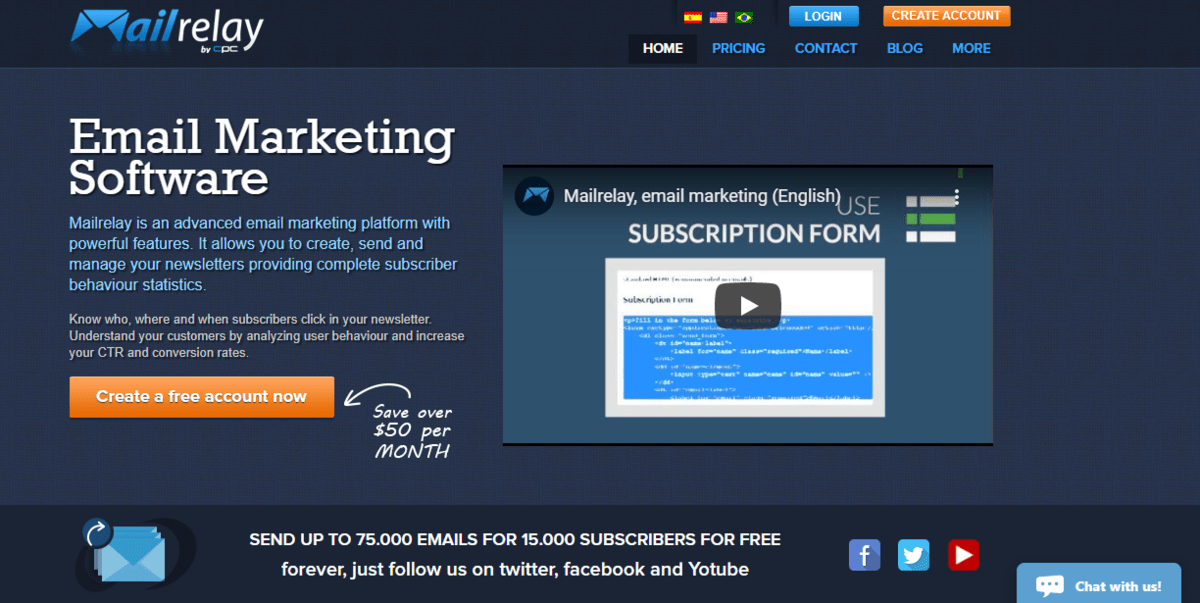 Reliable, efficient, and featured-packed are the words that best describe this impressive autoresponder tool. Mailrelay allows you to send up to 75.000 emails to 15.000 subscribers for a bargain price of following them on Facebook, Twitter, and YouTube (ergo charge free of course).
It's built with an advanced visitor tracking component that allows you to discover your user's location, browser type, operating system, and other relevant info. It also offers numerous HTML newsletter templates that can be customized via a simple editor with no need for coding which contributes to the simplicity of this tool's usage.
Some other features include:
RSS Feed
Subscription Form
API for Developers
Google Analytics Integration
Contacts Synchronization
It would take too long to point out all of the available features, so feel free to check them out yourself. You'll definitely be amazed by everything this plugin has to offer.
2. Klaviyo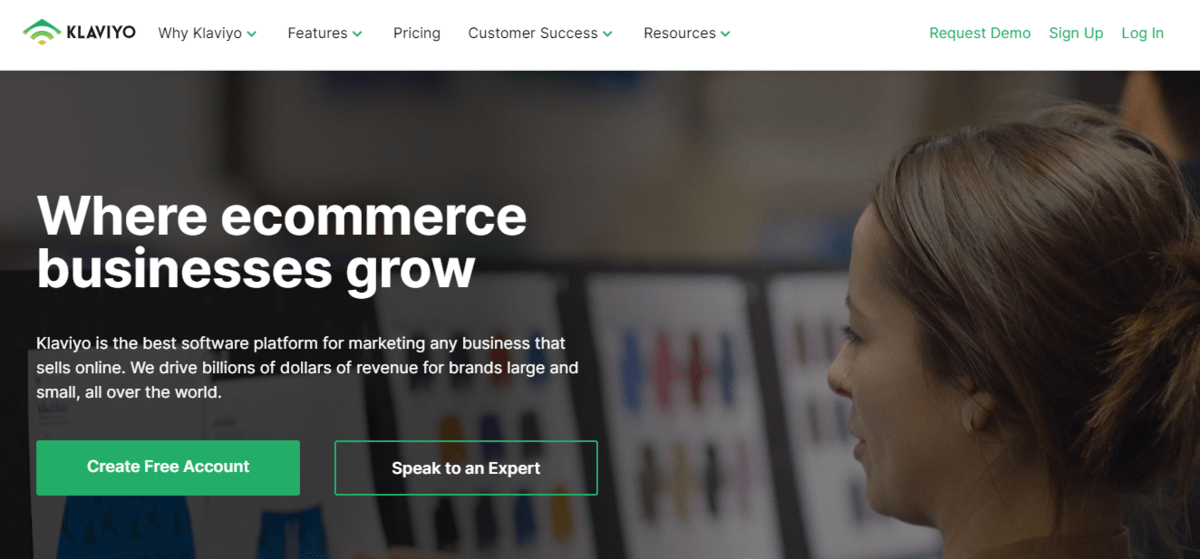 If you're just starting out with your email marketing plan and have a small list of subscribers, Klaviyo is the perfect tool to kick things off in the best way possible.
It has various options for creating the ideal email automation flow where everything is customized with a drag & drop builder and it also comes with A/B testing available.
Using this tool you'll be able to explore different possibilities through different content and subject lines, and also have the option to time your emails. Furthermore, you can branch your email flows to adjust the messages towards the right customers, trigger messages based on your user's behavior, enjoy real-time reporting, and dozens of other exceptional features.
The tool is free to use for up to 250 email addresses so it's fairly limited, but I can guarantee that you will love it and decide to purchase the premium plan.
3. Mailchimp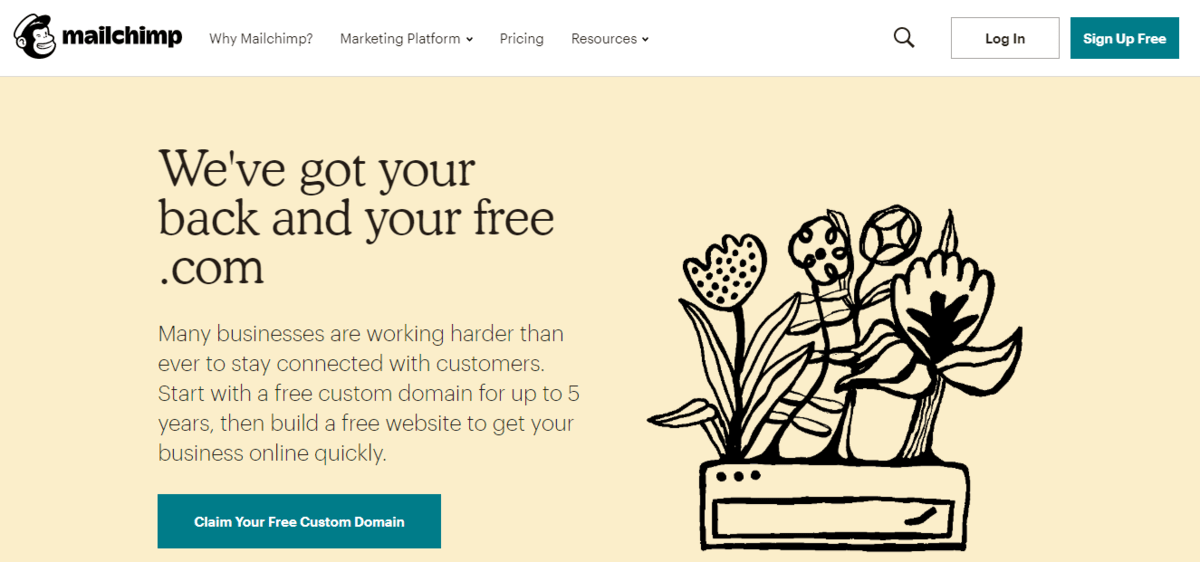 This tool doesn't need a lot of introduction since it has established itself as one of the best marketing automation software solutions. It offers numerous services to ease your marketing tasks and provide the best user experience possible.
Included in their free plan are:
7 marketing channels
1-click automation
Basic templates
Marketing CRM
Surveys
Websites
Custom domains
When it comes to their autoresponder services, they include a huge amount of features, such as abandoned cart email reminders, product recommendations that will display fitting products that a potential customer will prefer, retargeting emails, all kinds of analytics, segmentation, targeting, and that's not even a third of all of the features and benefits provided by this software.
Mailchimp services come in various price plans starting at $9.99 and ranging up to $299. Plus a basics free plan for up to 2000 subscribers.
4. MailerLite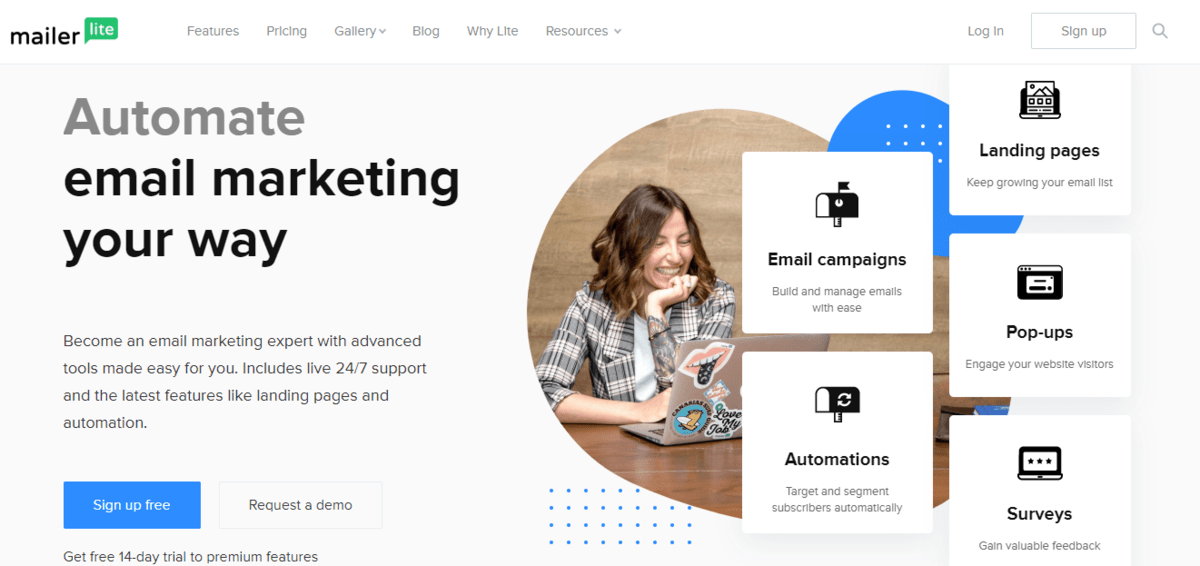 MailerLite is another tool that will assist you in creating a flawless automation system with the help of its simple usage, versatility, and powerful features. It functions on the drag & drop principle with no coding required, followed by multiple customization options so when it comes to something like appearance, you can adjust it to your exact will.
Its capabilities reach all sides of the spectrum with countless benefits including support, email campaigns, growing subscribers, insights, management, and many others ready to be utilized.
When it comes to auto-responding powers, it possesses everything you might expect – welcoming messages, automatic subscriber updates, abandoned cart reminders, customer behavior triggers, activity reports, and the list goes on and on.
Different features come included in different packages, but the most basic package comes with up to 1000 subscribers and 12,000 emails per month free of charge.
5. Moosend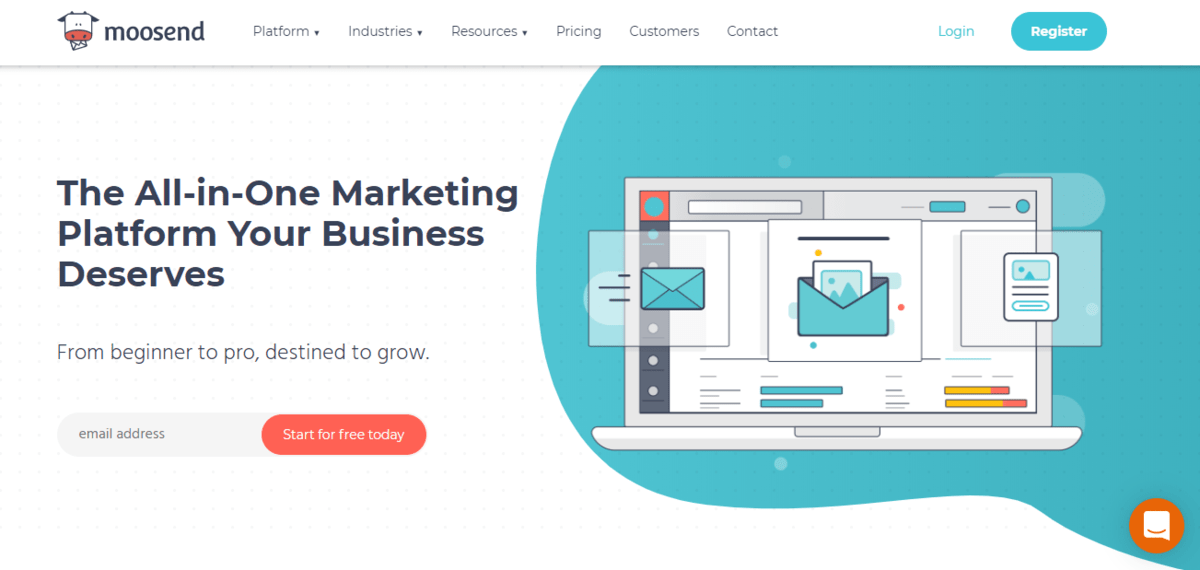 We complete our list with Moosend – a tool that you'll master in minutes but exploit forever! What makes Moosend your ideal comrade in the workflow automation procedure? It sends your email marketing tasks into full autopilot mode and lets you lay back and enjoy your favorite hot beverage of course!
It doesn't require any type of coding and since it functions in the fan-favorite drag & drop principle, you won't have any difficulties in exploring all perks of this tool.
It offers A/B testing with detailed insights at your disposal, and list segmentation is included as well, so you're guaranteed to keep your workspace clean and calculated at all times. Furthermore, there are tons of useful features that you can rely on, such as:
Email Automation Templates
Website and User Tracking
Product Recommendations
Real-time Analytics
Abandoned Cart Reminder
The free plan consists of unlimited emails for up to 1,000 subscribers which is upgradeable to a Pro plan for a price of only $8/month.
Summing things up
Automating your workflow is a necessity if you want a drastic improvement in your time management since that simplification allows you to trade those boring repetitive tasks for getting actual work done.
As you saw, when it comes to autoresponders, there are multiple choices to pick from with different benefits to suit different users. Some offer a larger number of features, while others grant a higher number of subscribers or emails sent.
Our advice is to give them a test drive, conclude which one wins the pitch, and enjoy your new path towards success paved with your new loyal helper.