When you're running an online business, things tend to get messy occasionally (frequently is probably the more accurate description). Tasks can build up, and if you are behind your schedule, oh boy, you're in for a treat. You have to arrange your activities, social media posts, meetings, track progress, and so much more to handle.
If you are working in a team-based environment, it can get much more ludicrous with many tasks distributed and deadlines to be met. Whose task was that again? And what was the deadline? An awkward silence appears with no one having enough courage to step up and provide the answer to those mysterious events. With the digital era observing over your shoulder, it shakes its head in disapproval because things don't have to be so confusing and chaotic.
And how, you may ask? With task management software, of course!
With task management software tools, you will be able to list all of your tasks, or with a team included, depending on your needs, and sort them by priority and deadline.
Your entire communication will be unified on a single platform, so you get much more flexibility and teamwork. Everything will be listed and organized neatly, and you will get a much more efficient workplace. Throw away the stress relief pills, delete the excel spreadsheets, and crumble the papers because here are the best task management software that will instantly become your #1 planning gadget:
1. Trello
We start off the list with one of the most popular project and task management tools on the World Wide Web. Dating from 2011, Trello is a super effective tool that excels in versatility and simplicity.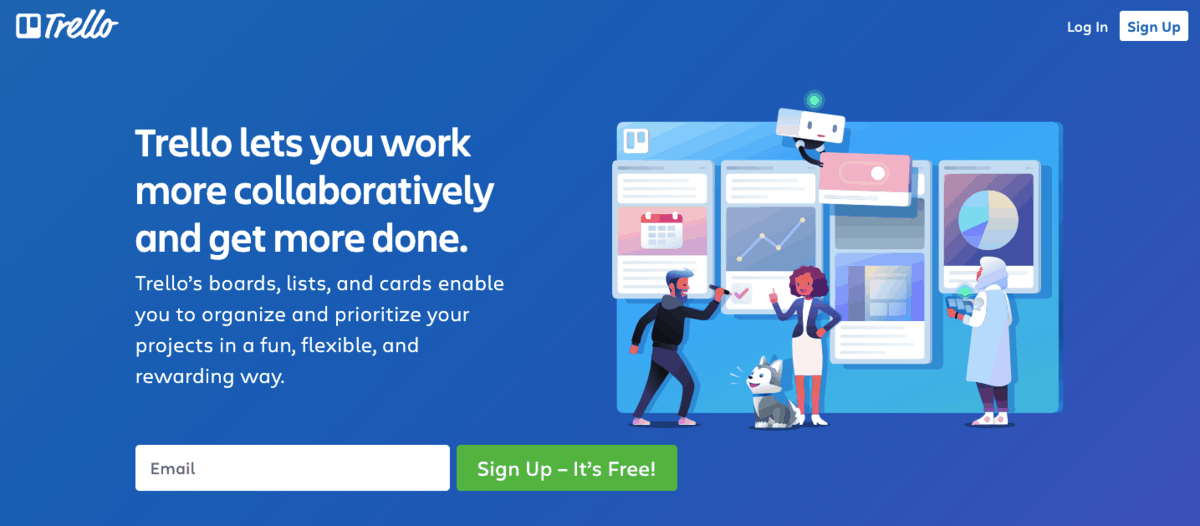 Its interface is super easy to learn, considering the pattern of boards, lists, and cards that help you visualize the tasks and therefore complete them in a specific order. When you make progress on a task (or complete it), you simply drag and drop it to the fitting status. Your cards can contain images, attachments, checklists, and more features that are pinned to that card, and it will get carried around the board with no sweat. When you open a board and assign members to tasks, you can leave comments and basically channel your entire communication on a single platform.
It's compatible with Windows, Mac, Android, and IOS, both desktop and mobile, so regardless of your access point, Trello is at your disposal. You can use it for essentially any type of work, learn it in a matter of seconds, and top it all off, it's completely free to use (you can upgrade to a gold version to unlock even more features, especially useful if you are running a larger business). When you combine all of those factors… BINGO!
2. Monday
When you start using this software, the word "Monday" will get a whole new meaning, because you will absolutely love it (I'm pretty sure we are on the same page when it comes to the first day of the week). Feature-packed, detailed and resourceful but still simple and easy to manage, Monday is suitable for managing tasks, keeping track of deadlines, tracking projects, and provides phenomenal support when it comes to team cooperation.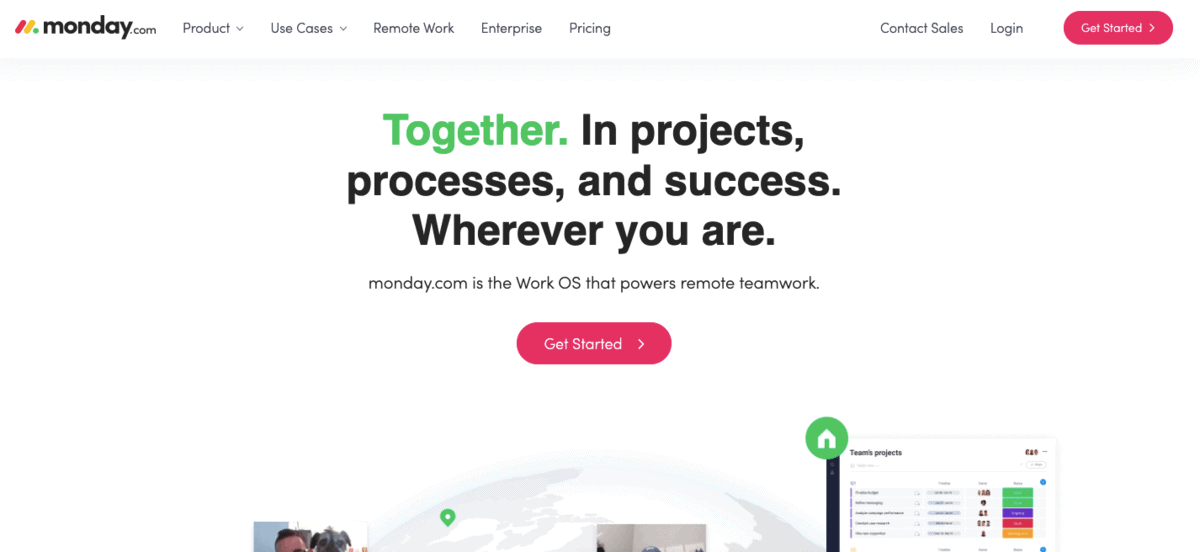 It provides precise insights on all projects and assignments, so you are always tuned, and since it's fully customizable, you are able to tailor it to your exact preferences. Adding members, keeping track of progress, attaching files… everything is done in a matter of minutes. This type of efficiency is enabled by the visually appealing and straightforward interface, with all of the features always present within the clicking range. You can enable the desktop notifications feature to make sure you never miss an update and don't worry – all of the data is encrypted, so it's impenetrable.
You can give it a test run with a free trial and later choose between a few different plans, starting at $39 per month. All in all the pricing of this collaboration and work management tool works in your favor.
3. ClickUp
Creating and managing tasks ranging from plain to complex, all ingredients for perfect project management, sharable and clear docs, spreadsheets available inside the software, reminders, goals, and time tracking… the list of features with ClickUp goes on and on.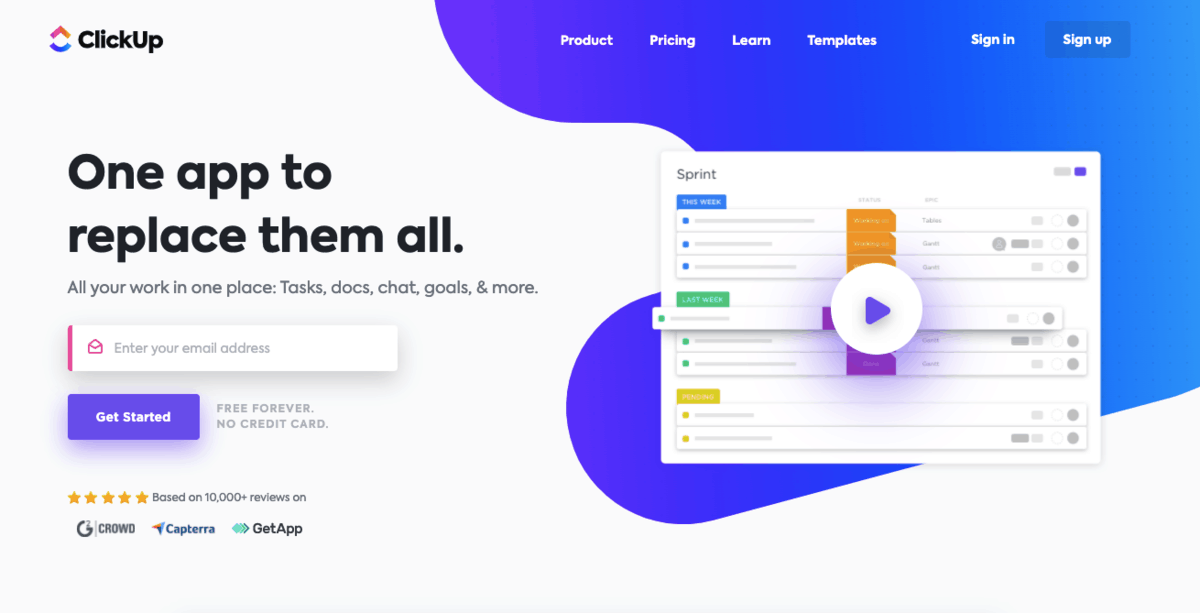 This beautiful piece of software is being used by companies like Google and Nike, and the quality of those clients speaks for itself. It works on five different levels, starting with Teams. In this section, your business is recognized as one team, so there is no need to create more than one. The next one is Spaces, which serves as differentiation of departments (Account Management, Community Management, Traffic, Finances, and so on, for example). The third level is Projects, which are pretty self-explanatory, with the purpose of creating large undergoing projects, followed by Lists. They are a helping hand in creating additional sub-projects and everything relevant that belongs in that larger venture. And last but not least – Tasks, where you input your daily assignments. Although it may seem complicated, it's surprisingly simple to learn and get used to.
You operated on another productivity app and want to switch to ClickUp? As a true gentleman, it will import all of the data from the previous one and set everything up in minutes. Easy-peasy! Packed with features and easily approachable by every team member – you can never go wrong by pledging your allegiance to this lifesaver/organizer.
4. Zoho Projects
You are on the hunt for amazing task management software, but at the same time, you immediately crossed over the "pricey" ones that cost a fortune because of your large projects? No worries because Zoho has got your back!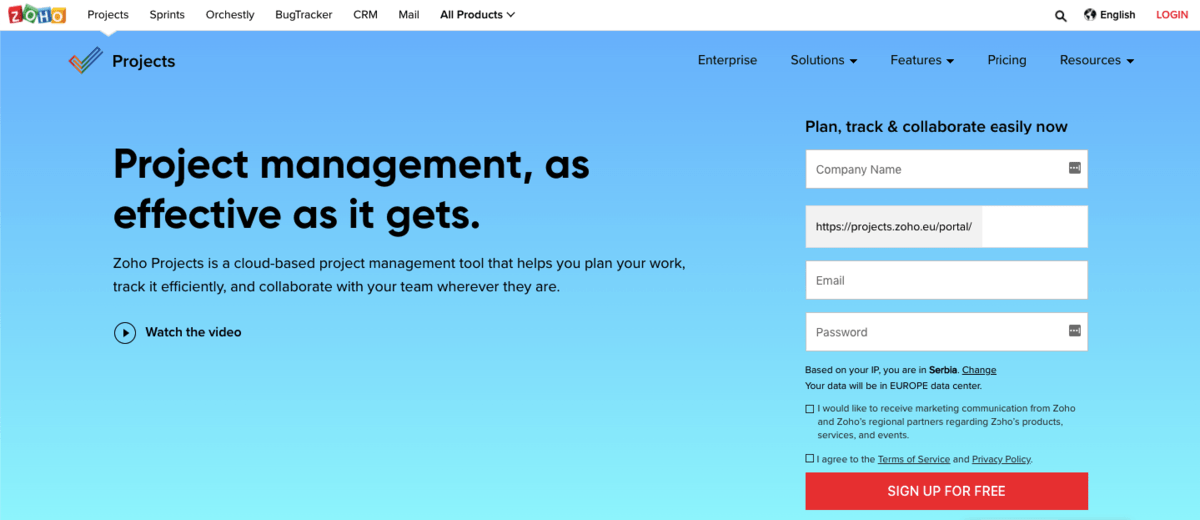 The keyword to this software is the efficiency with no room to mess around. It unlocks all of the lightness of project planning, task assigning, resource managing, and communicating with your team. Zoho Projects works by the drag-and-drop system to put emphasis on visualization, and it can easily handle both simple and complex projects. It gives you the option to customize… well, basically anything. Personalized fields, layouts, statuses, workflows – anything that floats your boat can be adjusted to ensure that every fragment of work gets done timely and accurately. Tasks and subtasks, detailed insights and reports, invoicing, an activity feed, and many more features are present to make this software your full package.
It charges a flat fee depending on features, which makes it a cheaper alternative to its opposites. There are four different plans available starting at $20 per month, with a ten-day trial included.
5. Bitrix24
We complete the list with an elegant organizer that enhances your productivity on both personal and group levels. Communication united in one platform with superior management and all of the messages, tasks, calendars, documents, and much more, joining the party that Bitrix24 is hosting.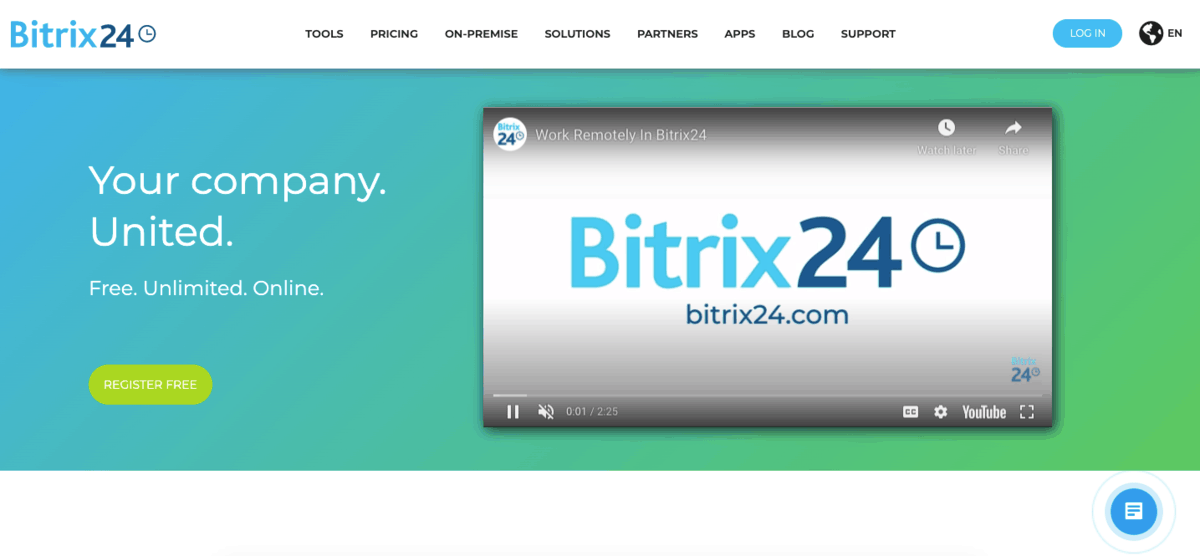 And there are a few more guests that will be joining, such as social networking tools, document management, team management, email marketing…it's getting more and more crowded, but it's true; all of those features and so many more are a part of this amazing task managing software. It is compatible with Android, iOS, Mac, and PC, so it will be by your side down any chosen road. It is even available in cloud and on-premise so you can install it on your own server and customize it to your will.
There are over 6 million organizations that chose Bitrix24 as their organizing software. Are you another one to join the party?
Conclusion
Task management can be a real pain in the rear side because of its complexity, which requires a lot of time and patience; if you are not seeking help at the right addresses, of course. Updating spreadsheets, communicating through chats on different platforms, or writing down tasks on pieces of paper are outdated methods on keeping your workflow clean and fluent and will eventually cause delays, broken deadlines, and tasks being completely forgotten.
Instead, grab hold of one of these amazing services with whom flawless organization, simplicity, and ultimately perfection is guaranteed.