Waking up on a Monday morning – difficult. Sticking to your diet and training routines – difficult. Approaching a person you like – difficult. Attracting serious traffic and making remarkable sales – extremely difficult.
Some would disagree, most would back up this opinion.
When you operate your website with a product that needs to be sold for bread to be put on your table, you know how frustrating that traffic-sales cycle can get.
You invest in ads, promote yourself to get the word spread in every possible corner of the world wide web, but the slowpoke results are just driving you crazy.
Yeah, when I start my business, I want to get the least possible results with the maximum effort invested, have minimum sales and get my stress levels pumped up until I reach diabetes – said no one ever. You want to get recognized, you want people to visit, look around and see the awesomeness that you offer, you want to actually get sales in proper rates (1 sale in a 1000 visits isn't what we are looking for), and you want to get it NOW. At that point, we reach an impasse.
You've tried it all, inspected from all different angles, and it just can't be done. But hold your horses because if you didn't try affiliate marketing, you've got to sit down since we have a long conversation ahead about that thing that you found boring and skipped 5 seconds in.
First of all, let's start with the basics.
Affiliate marketing is performance-based marketing where someone (the affiliate marketer) collaborates with a business (producer and seller of a service, AKA you) to achieve a profit for both parties depending on their influence.
In other words, you find a person that is a pro when it comes to marketing and sharing strategically, recognized on multiple platforms, and that person will get a share for every sale you make that was achieved with their sharing and mentioning your website in links, buttons or anything similar. It doesn't have to be necessarily by making a sale, it could be only for driving traffic, for example, but that depends on the deal you two constructed.
This type of marketing holds by far the most potential, considering the efficiency you get by exploiting it. Rather than starting paying up for unreliable strategies that might pay off or fail miserably, you engage in a system that is foolproof – you pay up only when results arrive. If your affiliate partner didn't run a campaign properly, your finances would remain intact. And if everything went according to plan, both of you are going to make crazy profits.
With that kind of safety, failure is neatly tucked under the carpet, and no wonder some of the most popular, successful businesses applied this technique. To drop just a few names, Dropbox, PayPal or Airbnb are SaaS that gained their international recognition by affiliating and reached the top in record times.
Not convinced that this is actually your cup of tea, you are not sure if your business could benefit from affiliate programs, or it seems too good to be true? Let's clear up all of your doubts and get to the core of this matter to find out what it's really all about with sorting that never fails; pros and cons. When it comes to the advantages of affiliate marketing, we start off with:
Maximum efficiency for invested money
As stated before, you spend money only when your affiliate partner gets the job done. This removes the risk that other marketing strategies bear, with you being in complete control.
Gain trust and raise awareness about your product
When you start swinging with your credit card and crave to buy something online, which websites are you going to visit? Whether it's SaaS, clothing, tech, or any other type of goodies, you always have those few favorites with a pleasurable ratio of price and quality. And as soon as you stumble upon something that is high in quality but cheap in price, you are certain that there is a scam ready to be conducted, and that website falls into the shady category.
The question is –is your business recognized as the shady one? The affiliate helps you gain the trust of the users and raise awareness of your brand, so the buyers know exactly what they are getting. It all works through a system of recommendation.
It's much more likely that someone will purchase if your product gets suggested to a person by their family member, friend, or a favorite blogger that vouches for excellence that they will obtain.
Eases your marketing efforts
Marketing is arguably the most important part of a business considering the importance of spreading the word towards the customers. Even if you offer outstanding products, without a good marketing strategy, you won't be recognized. It's simple – the bigger brands dominate the business, and even if you can outplay them in functionality, their voice is heard further and louder, and you simply don't stand a chance.
Advertising your product can be extremely difficult. It requires a lot of knowledge, effort, and experience, but if you are willing to share your profits for a guaranteed success, you can forget about that sphere completely because the professional took the matter into his own hands and in addition, you know that he will do his best considering that the profit relies on his competence.
Cooperate with the ones that suit you best
By exploiting affiliate marketing, you reach out to those who suit your product the best. They will offer a program that you can evaluate and decide whether it's fitting for your goals and target your traffic to the exact audience you desire.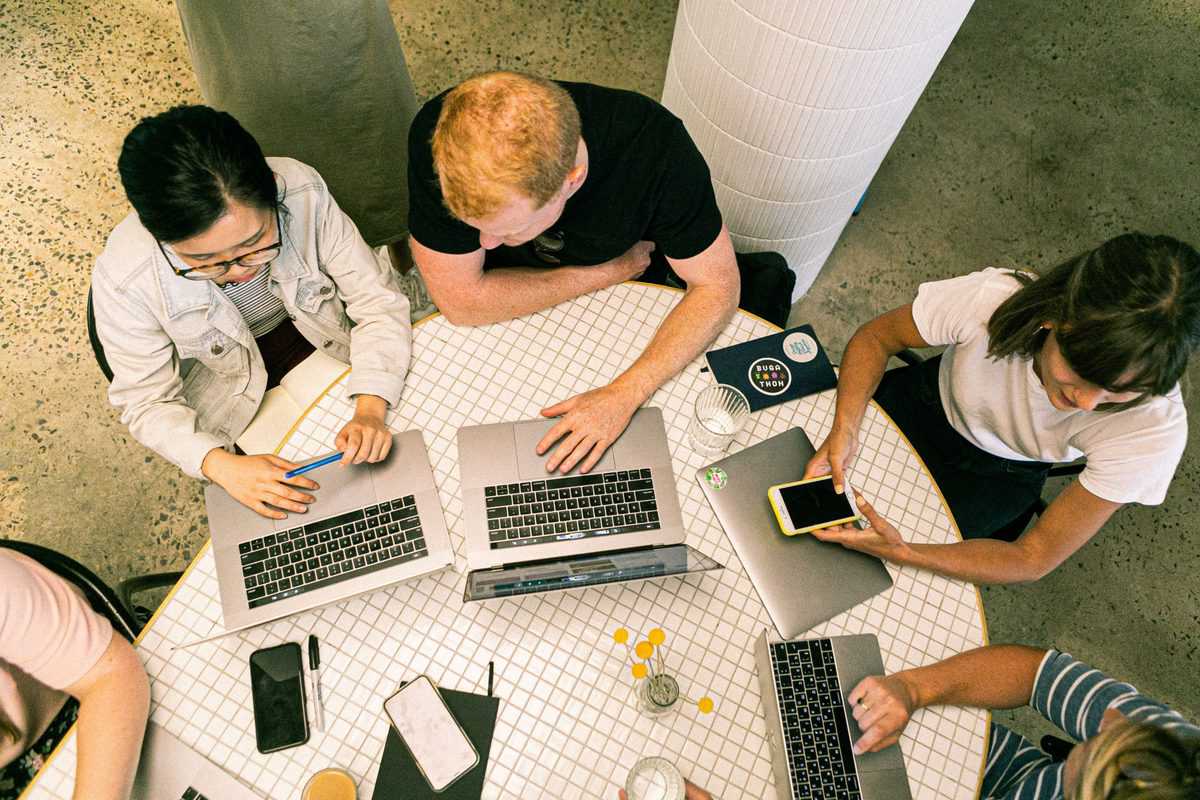 On another note
There are many more benefits that could be discussed, but not everything is so colorful and flawless because there are imperfections that can't be overlooked. When it comes to cons of affiliate marketing, they include:
High commission
Although the commission-based payment could be considered fair and beneficial, it could also come out as pricey.
It's usually ranging from 5-10%, and in the end, the result could cost a lot more than some other marketing techniques. Add to that the commission of joining affiliate networks, and you get to the conclusion that you will have to invest maybe even more than planned, which is why a good calculation is necessary.
Dishonest marketers
Not every marketer plays by the rules and advertises honestly and objectively. Their goal is to deliver as many sales through their links as possible for that sweet commission to kick in, which is why some of them advertise misleadingly and praise your product in a dramatically exaggerated way to get the sales going. When the customers purchase and discover the fraud knitted by the marketer, you are the one stuck with customer support, a potential hit to your brand, and cleaning up the entire mess while the affiliates are enjoying their "fair share. "
Unreliable marketers
Affiliate marketers could be your new best friends, but on the other side of the coin, they might abandon you in a blink of an eye. If they recognize your potential, they will do their best to convince you into cooperation, but if the sales don't go through as planned, they might leave you on your own to hunt for the next big thing.
If you choose to swim into the affiliate waters, how do you do it? Randomly browse through the web and ask people around if they want to collaborate? Of course not, silly. There are quite a few websites that represent affiliate marketing platforms and offer services for both affiliates and merchants. Some of those are Awin, Amazon Associates, or JVZoo, with plenty more available to choose from.
To wrap things up
Affiliate marketing is a field full of potential regardless of your respective business and product that you are selling. It can be extremely beneficial in terms of raising your brand's awareness, getting more attention, more sales, and relieving your marketing efforts by handing it to the professionals. But it also poses a few risks with disadvantages that could be the deal-breaker for you.
It's crucial to do the research and know exactly who you are doing business with. Make thorough background checks and collect all details before signing the partnership; you are the person in charge after all. Spreading the word through appropriate channels will always be more successful than by word of mouth. The big names in the game knew how to fill their pockets with this method. Are you ready to join them?