We must reduce or eliminate the barrier between users and the content to give knowledge seekers a better experience. One of the first improvements we can make is to convert our website content to be suitable for every user in their foreign dialects. It removes the barrier between you and your international readers.
Today it is essential to #optimize your website for an #international #audience, no matter what the nature of your site is.
Also, it allows them to access the content they are looking for while also providing you with the audience you were hoping to attract.
This post will investigate the best method to translate a website and present Linguise, a neural network-based content translation solution for websites.
Why Would You Like to Translate the WordPress Website?
The expectations of internet users about their user experience are constantly increasing: easy operation, speed, and even immediate access are no longer desirable but essential to enrich the user experience.
To provide an ever-stronger user experience, you need to provide easy access to your content, be it a product, a blog, a multi-media, or a language, between the user and their customer.
That is why making it possible for your international users to navigate your site despite the language barrier is such a valuable asset. It allows them to have the same experience as you intended. The use of translations will enable you to expand the reach of your website to new markets without sacrificing the user experience.
Indeed, your geographic location and the language of your browser significantly impact the search results. Look at the search results for a plugin name with a French location in the URL bar above.
However, we'll get into more detail about that later.
What Is the Most Effective Method for Translating Your Website?
In other words, you're interested in having your website translated. That is a critical step, and you will need to decide how you will translate your content before proceeding. It is possible to translate your WordPress site using various methods, including various plugins and extensions, but not all of these methods are equal.
A comprehensive and efficient translation requires taking into account the text of the website and all invisible elements, as their metadata is essential for search engine optimization.
Linguise manages to keep the best of both worlds. This plugin is different from traditional translation plugins in that it automates translations while still allowing you to edit the translation.
Also, Linguise applies to a wide range of elements, and your site becomes multilingual and indexable as a result. Since you can choose whether to have your translation completed by you or by a professional translator, you can be sure that the translation you provide will be of the highest quality and precisely meet your specifications.
All translations are instantly available using the Google and Microsoft APIs, the Linguise algorithm, and a cache server.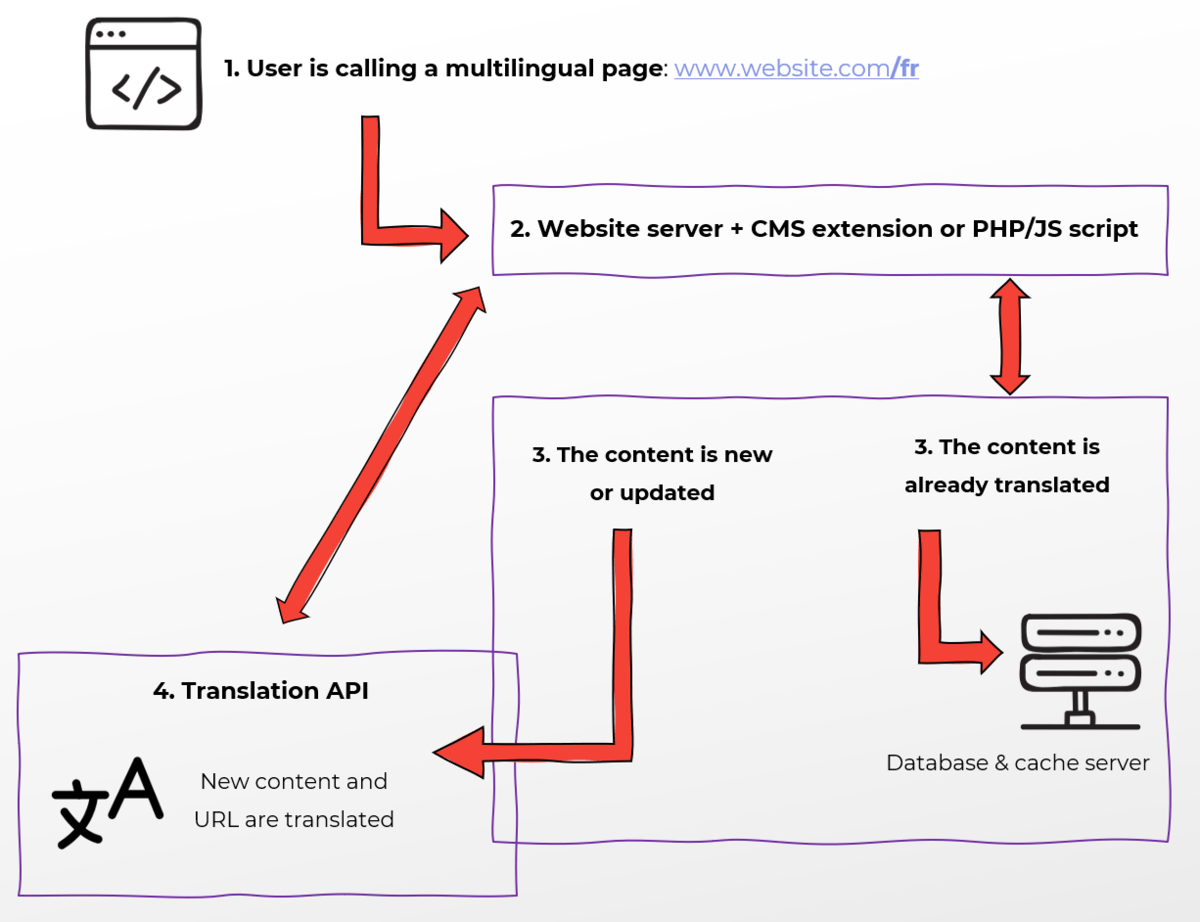 Why Using Linguise?
It combines our Google and Microsoft translation services to produce outstanding translated results. Linguise placed themselves first because this is the only solution that offers a reasonable price while also providing a high level of translation quality.
We must do the following to be able to use linguise for translation:
To generate our API key, you must first connect to the linguise dashboard and create a new domain in your account. Save its configurations to obtain your API key.
Install the WordPress Plugin: Once you install the plugin, we can access the plugin configuration through the Linguise left-hand navigation. It is necessary to configure the language switcher display, select the default language, and enable the secondary languages before proceeding.
As a next step, we must configure the language switcher's pre-and post-text displays. The alternate option, which generates an alternate URL for each language, ensures that search engines can index and crawl the website for all of the languages that have been activated.
The neural machine translation provided by Linguise is not the best available. As a result, we must have a professional translator review 10-20 percent of the content.
The linguise plugin's language switcher is represented by a flag and the name of the language. It is also compatible with SEO plugins that include features such as translation and URL administration.
Comparison Between Linguise and Human Translations
Linguise's global automatic WordPress translations have several advantages over other WordPress translation services. The cost of translations and the time it takes to deliver are the two most significant issues. Human translators take a long time to complete a task and are entitled to a high fee for their services.
Automatic translation outperforms human translation in two crucial ways: it is both faster and less expensive than manual translation when compared to manual translation.
The best part is that installing Linguise on a website with 80 languages takes no more than 15 minutes. That entails a comprehensive installation and configuration process that includes:
Setting up the languages and including a language switcher on your website are two crucial steps.
Creating a translation of all of the WordPress content
The translation of all third-party plugin content
Using a traditional translation plugin, such as WPML or TranslatePress, would take days to complete these tasks. What about a human searching for and translating the hidden meta-information or a sitemap? Could you imagine that happening? Linguise allows you to do all of that for 80 languages while requiring minimal maintenance.
Example of a recent neural translation quality compared to human translations.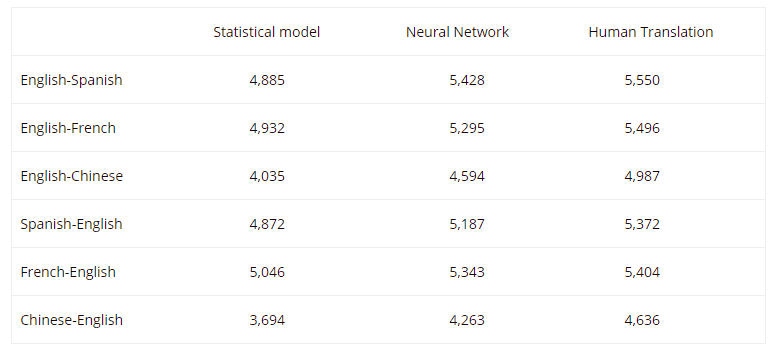 Is Linguise Suitable for All Sorts of WordPress Themes and Plugins?
WordPress' regular users will probably experience this frustration, as well, when trying to install a new extension. And finding out that it is incompatible with their theme or other extensions they have already established.
Linguise is a solution that has zero issues like the extension: The solution works with any theme or extension.
To start, you go to the WordPress page dedicated to translations and type in your translation languages. After that, you're ready to go. Linguise does not require you to work with code or install additional items to turn it on. Dynamic content, such as eCommerce or forum plugins, can all be reached by clicking on Translate Press translations happen in the background.
You can easily make corrections by selecting the one you want and editing it! There is no need to navigate to Linguise's dashboard or to use the Translations, Urls Translations. Use the Translations, Urls Translations, or the Live Editor to modify or revise translations. You can learn more about manual edits to translations further down in the article.
Linguise Is Much More Than a Simple Neural Network Machine Translator.
These tools have made considerable improvements in quality since the introduction of Artificial Intelligence and machine learning. The quality of the translations in the primary language pairs of the market, such as French and Spanish, compared to human translations, can be 90%.
On the other hand, checking all your translations and modifying imperfect ones is always a good idea. Machines do automatic translations, and machines make errors as well! Although the machine translation potential was constantly improved, a human revision would still benefit certain translations.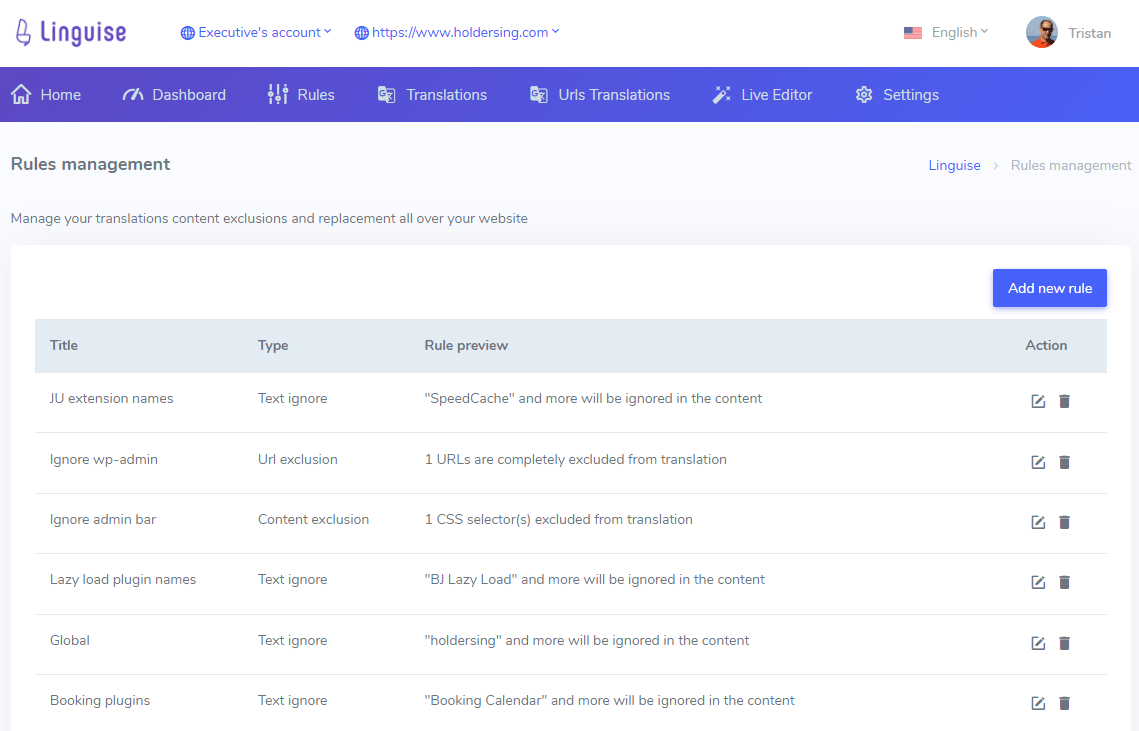 This category includes technical terms, phrases, and cultural references. The translation tools can stumble even long and complex words. If the site contains them, a professional translator should check your translations – or check if you know the languages you are translating.
So, what is the difference between Linguise and these services? Linguise translates beyond simple machine translation so that you can manage your translations from a dedicated and easily accessible interface according to your requirements.
Moreover, Linguise handles translation models and all website-specific HTML, such as hyperlinks, Spanish tags, and hidden elements, as the alternative text of the images.
Your Multi-Language SEO Solution
Your search engine ranking is undoubtedly at the top of your priority list as a website owner. With a multilingual site, you must be concerned with being well-positioned in the primary language and other languages into which it is translated. In other words, your search engine strategy must be optimized for all languages.
The SEO problem becomes even more complicated because international Internet users do not always utilize the same search engines. Even Google, the most well-known search engine, assigns varying rankings to web pages based on the user's live location and browser language.
Other search engines, such as Bing, Baidu, and Yandex, have varying levels of popularity depending on demographics such as countries or age groups.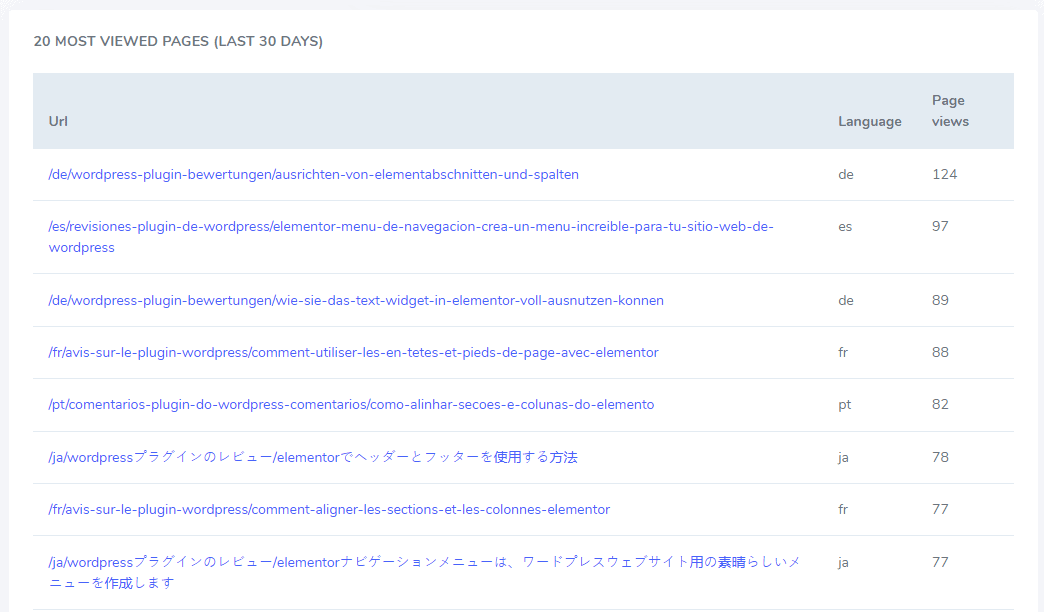 The ideal multilingual SEO solution optimizes your blogs in all languages, on different search engines, and in all of your users' geographical areas simultaneously. Linguise is the extension that does this automatically.
Conclusion
It is a unique way to identify your website for a wide range of targeted audiences. As information searches grow and the information required is available in various languages, developers must make their websites usable worldwide.
Automatic translators have been developed to facilitate access to website information and to narrow down the walls of the defined division of diversities and languages.
I strongly recommend the above plugins when it comes to the translation of your website into any language, the best of which being Linguise, which offers a broader range of opportunities, such as the availability of a wide range of languages per plan and the ability to translate the whole website without errors.