If you are considering between Linux and Windows hosting for your business or personal website, then you definitely want first to identify your technological needs. The fact that Linux operating system (OS) currently runs on more web servers (over 55 %) than Windows (around 30%), according to W3Techs, is not a yardstick for choosing Linus hosting over Windows hosting. Both servers are relatively good and have advantages over one another, though some of the Linux and Windows hosting differences related to security, reliability, and pricing suggest why more users are opting for the former.
It's easy to insist on Windows hosting because you're very familiar with the OS. After all, your choice here could affect how you would interact with the server. This is not an ideal reason for choosing Windows hosting over Linux hosting. Most of the time, you have no business with the server's operating system, but the hosting application or the Content Management System (CMS) such as WordPress.
Your criteria for choosing a hosting server over another should be based on your needs and what the web servers could offer.
This may include security, budget, hosting applications, reliability, extensibility, etc.
This article covers five differences between Linux and Windows hosting you should know before choosing a hosting for your website or building your own server.
Linux and Windows hosting differences
While it is possible to run a website without having an idea of the web server's operating system, there are advantages of knowing which OS to choose and identifying what makes them most suitable for your website. Most developers consider the major difference between Linux and Windows hosting as the availability of more customization options on Linux hosting since it's an open-source platform. However, it's only possible to develop your website using Microsoft-based tools such as .NET frameworks in Windows hosting. Here are the five core differences.
1.    Operating system
As the hosting plan names suggest, Linux hosting is offered by web servers running Linux operating system, while Windows hosting is offered by web servers running the Microsoft Windows operating system. This difference is mostly noticed by the hosting company, which would operate the servers differently.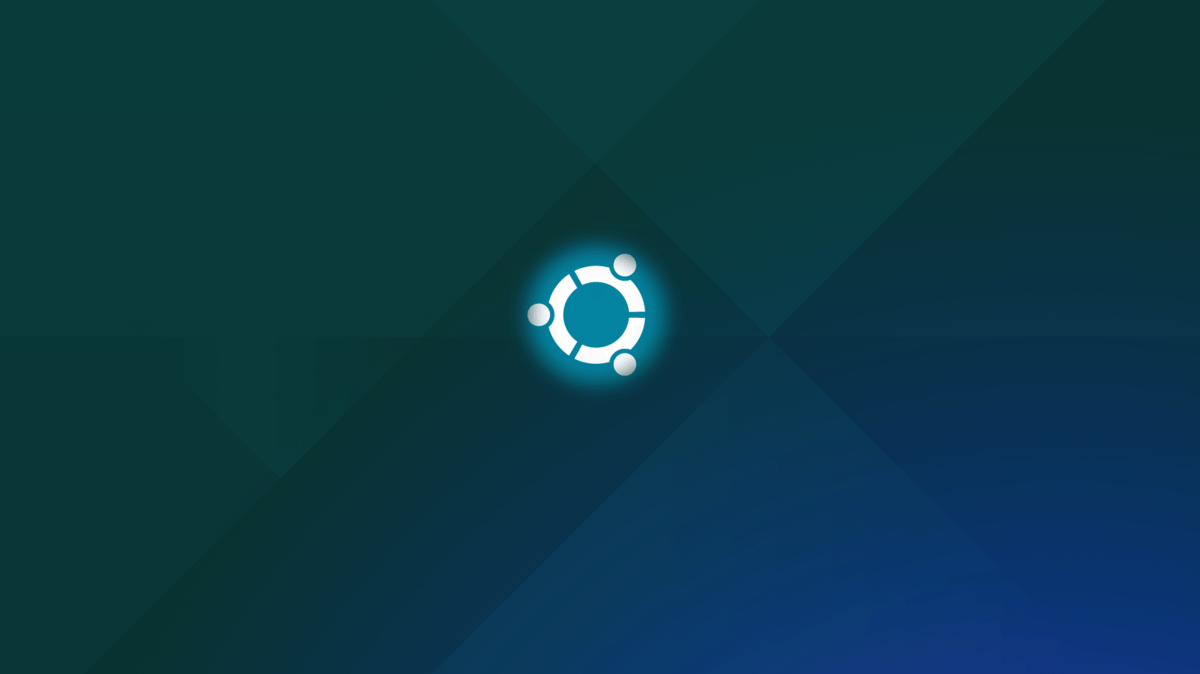 Windows OS offers a user-friendly platform: graphical user interface (GUI) – a feature that promotes user experience – whereas Linux servers are operated using the command line. Originally, there are no menus to click around like in Window, but recently, Linux users have the option to install GUI of their choice for easier interaction. This feature, which is still far from the Windows experience, however, limits the flexibility enjoyed using the Linux platform as a hosting company.
System administrators or developers not comfortable with configuring multiple pieces of software using the command line are advised to settle for the Windows platform. You can only get the most out of Linux OS without the GUIs. This is the only downsides of choosing Linux web servers over Windows – the learning curve is poor. And you don't want to consistently hire a Linux administrator for this solution when you already have an army of Windows system administrators that could easily configure Windows-based web servers.
2.    Control panels and extensibility
How do you want to access the backend of your website? Of course, this is the first thing to consider before purchasing a hosting plan. The most popular control panel is the cPanel, which is featured in most web development tutorials out there. If you have familiarized with the cPanel hosting application and want it at your backend, then your choice is Linux hosting. cPanel is not available on Windows hosting, though there are routes to use cPanel on a Windows-based environment indirectly, you don't want that – it's not resource-efficient. cPanel for Windows Enkompass was only available between 2011 and 2014. It's no longer an option for new Windows accounts.
The hosting application mostly used on Windows hosting is Plesk. And that's likely what you would be offered if you purchase a windows hosting plan today.
The two web hosting applications for Linux and Windows hosting are designed to offer all you may require to conveniently develop your website, though they represent the major difference between Linux and Windows hosting. However, they have slight compatibility difference with web developing tools and vary a little in features.
Both applications offer you excellent extensibility, which describes your ability to integrate third-party tools or optional features so you could modify the level of control you exert on your backend. Linux-based cPanel has the maximum flexibility you could ask for but require more tweaking and experience to set up. Similarly, Plesk's support for extensions such as Git and Docker are also on a complex level – not as difficult as cPanel integrations.

Web tools such as phpBB, WordPress, Tiki Wiki, and WordPress can be installed on both platforms easily, with automatic security patches available. However, cPanel gives you the freedom to customize your backend by creating your own categories of features so you can experience easier navigation around your control panel. Plesk control panel, which is also available on Linux hosting, does this automatically by grouping similar features together so you can easily find features by scrolling around those related to them.
On user experience and interface, Plesk maintains Window's reputation to be a little more user-friendly. That doesn't refer to cPanel as difficult. On speed, as a hosting control panel built with a focus on performance, cPanel loads a little faster than Plesk. Also, it's a lot faster to create accounts and to perform server management tasks on cPanel.
3.    Security and Reliability
Security is a significant Linux hosting and Windows hosting difference most people also consider before buying a hosting plan. While Windows-based environments provide security in the form of firewall only, Linux offers several levels of security like TCP, pam, wrapper, and iptables. Aside from the functionality of your website, you want a hosting plan with the maximum security for your business documents and operation. Yes, good hosting companies usually implement convincing security techniques to secure your website from attacks. But you still want to host your website on a platform with more assurance for security.
Based on recent attack records, Windows servers are generally more vulnerable to attacks than Linux web servers, with over 4,000 Windows machines reportedly infected every day, according to Guardicore Labs. Windows Server 2008 R2 makes up to 30 percent of the daily infected windows machines.
Linux is also better than Windows when it comes to reliability. There are several Linux web servers out there that haven't been rebooted in many years. This is practically impossible to find among Windows web servers, which has lower running efficiency. Also, based on the fact that Linux OS files are not accessible to users, unlike those of Windows, it is almost impossible to cause user errors often experienced in Windows.
In addition, many system administrators or developers say they find it easier to protect websites hosted on Linux servers than those on Windows. All known security breaches or gaps on Linux are handled quickly.
4.    Pricing
You need to buy a Microsoft server license if you want to set up Windows on your server. But this is not the same for setting up a Linux operating system on your server. Linux is a free, open-source program, and the hardware requirement is easier to manage. So many Linux web servers configured some ten years ago, or more are still running on the same hardware until now. Linux operating system is scaled-down to support a slow rate of change for hardware. Users are not obliged to perform hardware upgrades to accommodate new features, commonly seen in Windows. And the licensing cost associated with maintaining a Windows server for many years, together with the hardware requirements, indicates that Linux is comparably cheap to afford.
Linux hosting plans are relatively cheap for both beginners and professionals, with full features to set up a website under 5 minutes, even as a newbie. Though web development on Windows servers is not different or difficult, they are not as cheap as Linux hosting due to their running costs.
5.    User experience
Windows servers are mostly used by large organizations where specific Microsoft web tools are highly necessary. If you have developed your websites using MSSQL and Microsoft ASP.NET technologies, then you want to use Windows servers. Those tools are not supported on Linux web servers.
However, for experienced web developers familiar with Apache or NGINX web server configuration and the use of PHP, Python, Perl to develop MySQL database, Linux remains their best choice of a web server.
The mentioned tools have been in use on Linux servers for many years. Hence, they have a large support structure. If you are looking to manage multiple domains, the Linux-based cPanel is a great option. It is also the best option if you want the most standardized and easiest approach to setting up your own external-facing website. Linux remains the preferred choice of many advanced developers when they are building more complex websites with great stability and flexibility.
Which web server hosting is the best?
Understanding the architectural framework of your website and its supporting tools will help you decide which operating system is suitable for your website. Windows hosting, which is usually pricier, is the standard for Windows tools such as ASP, .NET, MS SQL, and MS Access while Linux hosting is specifically built for PHP and MySQL which supports the one-click installation of various web development scripts such as WordPress, phpBB, Joomla, Zen Cart, etc. Other Linux and Windows hosting differences are security, reliability, user experience, and pricing, as mentioned above.
Your choice of web server hosting should not depend on the operating system you are currently using at home or those to be used by your business clients. I recommend that you discuss your website's details and functionality with your developer before deciding which hosting service to use. However, you'll want to consider an affordable Linux hosting plan if you want to run an eCommerce company, build a personal website, or a publishing website that doesn't require Microsoft web tools.