There is an old rule of in-person sales that a shopper is much more likely to make a purchase as they stand in front of you than if they leave to "think it over." The consumer may never come back, forget they were considering the purchase, or decide against it. The same rule can apply to online sales.
It's much better to grab the site visitor and convert them into a customer while they are still on your website than after they leave.
At the same time, you need to balance ongoing efforts to recruit users into leads by gathering emails and inviting them to sign up for discounts. Figuring out how to make sales more timely and still meet the demands of your target audience is a balancing act. Episerver's "Reimagining Commerce" report indicated that about 92% of those visiting your website for the first time are not there to make a purchase, but simply to collect information or out of curiosity.
Your job is to move them a bit more quickly through the sales funnel without losing them in the process. Here are six ways to convince your audience that now is the best time to buy and make the process as easy as possible.
1. Gain Their Trust
When someone first lands on your website, they have zero reasons to trust you. Even if a friend or family member referred them, they might not have had any previous interactions with your business. It's your job to prove you are authentic and trustworthy.
Gain their trust by sharing testimonials, posting reviews, and adding elements such as membership badges. Even the design of your website can either exude professionalism or show that you may not be what you seem.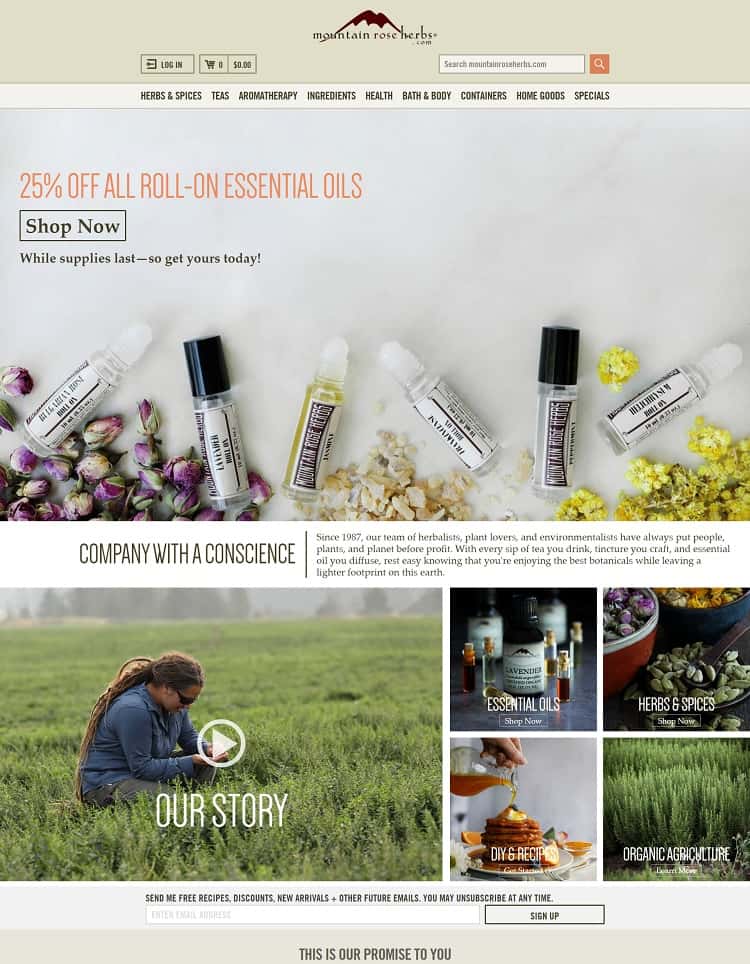 Mountain Rose Herbs shows why they are trustworthy. First, they explain their commitment to sustainability. They highlight their story with a video. Further down the page, they share some of the organizations they follow for their fair trade and sustainability practices, such as the USDA organic seal, and non-GMO verified. The organization emblems show they are serious about this commitment.
2. Offer Limited-Time Sales
Entice users to go ahead and order by providing a narrow window to get a great deal. People love to save money or get something for free, so knowing there is a ticking clock on when they can get an offer makes them more likely to order sooner rather than later. You can give a discount on a specific product, a gift with a purchase or other items. Think about what entices your particular audience and how much you can offer to slash prices.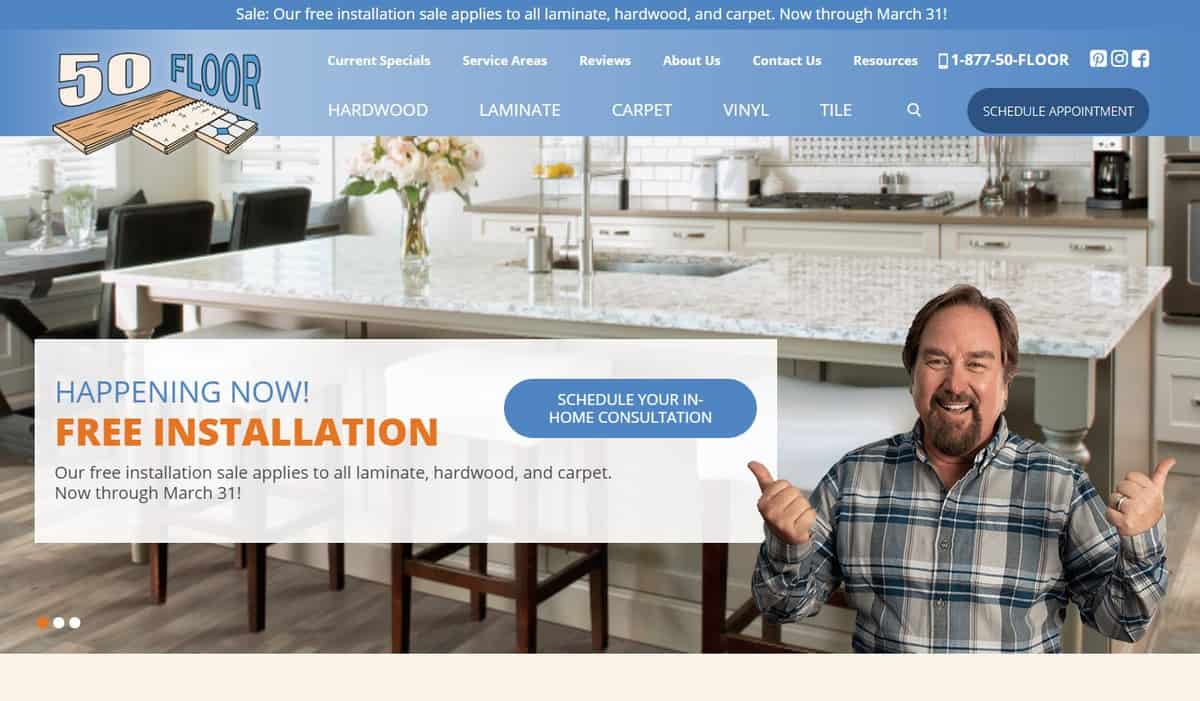 50 Floor has a banner at the top of every page on their site showcasing their special offers. The extra benefit of free installation entices users to buy from them over their competitors. They then put a time limit on the free installation to make sales a bit more timely.
3. Drive Quality Leads
Since most people aren't quite ready to buy the first time they land on your site, one thing you can do to increase sales down the road is gathering qualified leads.
To entice people, though, you must offer them something of value they truly desire. Depending upon what type of business you run, you might provide a free consultation, a guide based on your industry, or even a training webinar.
4. Test Your CTAs
Your calls to action (CTAs) entice your visitors to move further into the sales funnel. If you aren't on point with placement, design, or language, CTAs may fail to convert. Successful website owners must test their action buttons and ensure people respond to them. Tweak words, placement, colors, and any other element you can think of until your traffic turns into sales.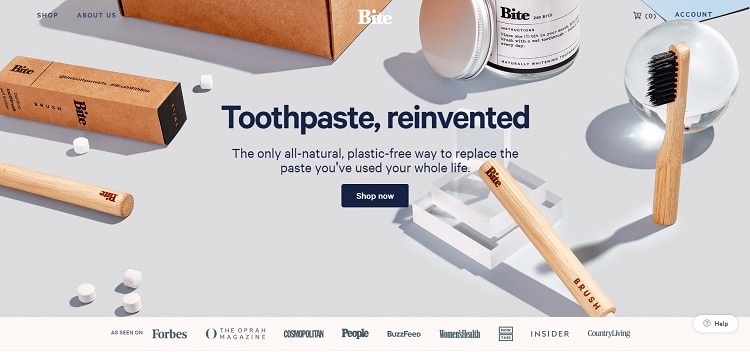 Bite sells toothpaste bits. Their CTA appears above the fold and contrasts strongly with the background. They use a mere two words of "Shop Now" to draw the user in. While the site doesn't indicate so, they've likely split-tested their CTA to ensure it speaks to their target audience.
5. Create Excitement
If you can tap into the emotions of the user, you create a sense of excitement and interest. Look for ways to make the user feel more involved in your website.
Videos are a great way of engaging visitors. You can use informational videos or run a video in the background. However, you should also pay attention to all your content, including articles and images. Look for ways to make your site as interactive as possible.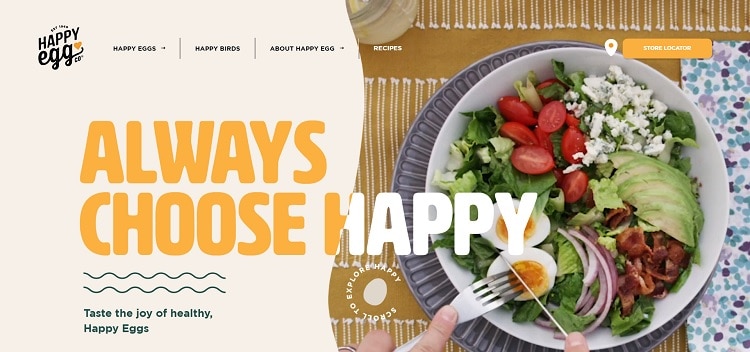 Happy Egg does a great job of pulling site visitors in with a video showing happy people cooking with their eggs, a gorgeous salad including their eggs, and an interactive feature that broadens the image when you move your mouse to the left.
6. Study User Intent
Users leave websites when they don't get what they expect. Spend time thinking through the intent of the user search and why they might land on your pages. You have to become a bit of a psychologist and analyze audience behavior.
Once you know their reasons for coming to your site, it's much easier to meet their expectations.
You'll have a much better chance of selling to them if you offer what they want.
Magic Formula to Increase Sales
The only surefire way to increase sales is to keep trying new things until you hit on the magic for your site. You never know which elements might spur someone into making a purchase, so test any changes you make and then rinse and repeat. With a little effort, you'll increase your conversion rate.