In today's time, many bloggers have found a way to monetize their blogs by selling and promoting merchandise, soliciting donations from readers, or with affiliate marketing programs. Simply put, a blog is a website that is maintained by a blogger. Blogs have certain topics and are regularly updated by blog posts.
Software as a Service (SaaS) is a software licensing model in which a software being used is licensed, usually on a subscription basis, to a user (blogger).
The software is located on external servers, instead of on in-house servers. The user can access the program via the internet, instead of downloading it on the computer by logging into its system.
In recent years, we have seen an increase in the use of software applications, which arose due to the increasing popularity of web builders, standardizations of web pages (HTML, JavaScript), the penetration of broadband Internet access to remote areas, and the rise of cloud-based computing.
Many bloggers use SaaS because of the many advantages that using SaaS offers. The software does not have to be installed on the blogger's servers; it is easy to implement, use, update, and debug. The provider of the software manages everything related to it, including security, storage, and performance, which allows you to focus on more important things regarding your blogs.
Now, here is a list of 10 SaaS tools that make bloggers' lives easier:
1. MailChimp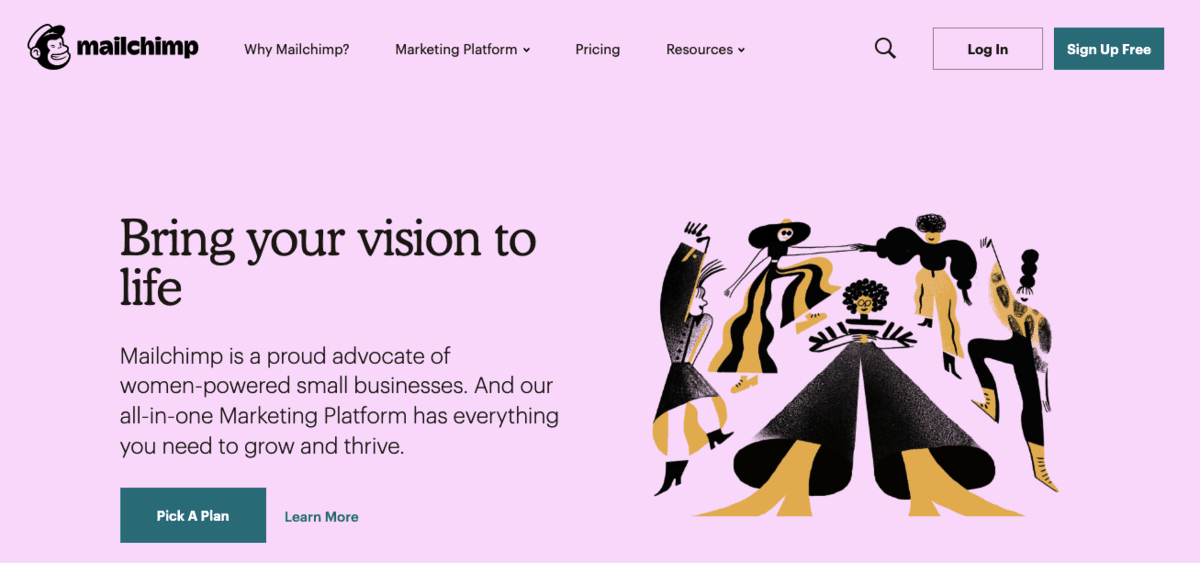 MailChimp is one of the largest email service providers, with more than 17 million customers. It has the tools needed to collect leads, create, and send emails. It is automated, and you can send different types of emails, such as abandoned cart email (in case you are running an e-store) or specific emails for subscribers who have done a specific action. It has several pricing options, so make sure you do some research before choosing a plan.
2. Google Analytics
Google Analytics is a great tool that allows you to measure traffic metrics on your website/blog. It is a free tool, and it groups all visitors by traffic type, segments them by country, and allows you to better evaluate your performance. It is easy to see how your blog is performing, how long customers stay on your website, and the actions they take. You can also segment your audience and target them with your email campaigns based on their behavior and preferences.
This is a freemium app, so unless you are a large business that needs extra capacity, this service will be free for you.
Adding Google Trends helps you see what keywords would be useful for you to add to your blog posts to increase your SEO ranking and engagement.
3. Hootsuite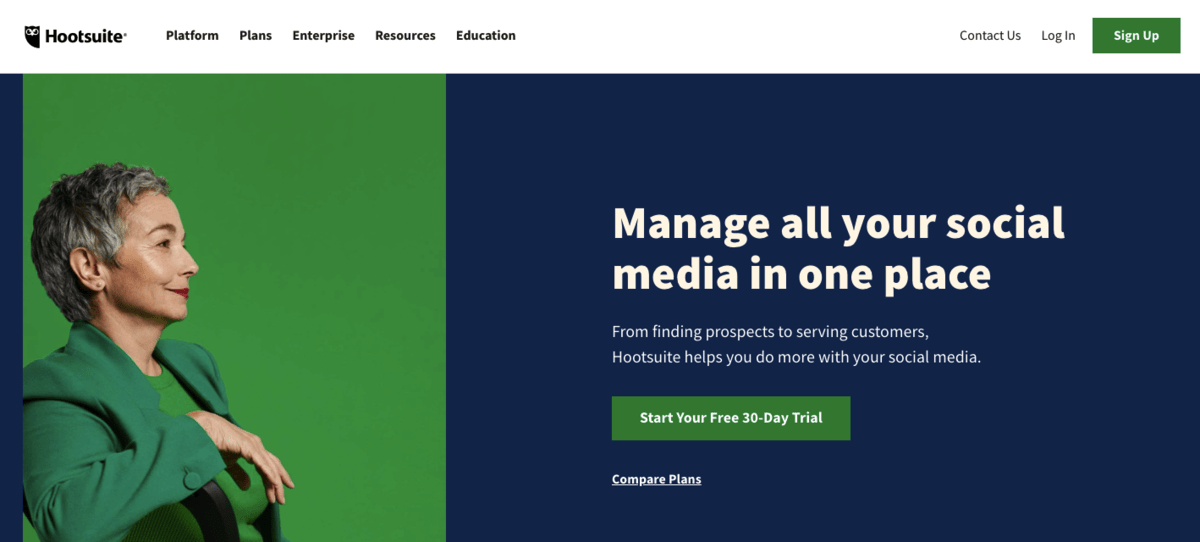 Hootsuite allows you to manage social media. This tool is necessary if you are using social media as it makes maintaining your presence on all social media channels quick and easy. It allows you to schedule posts ahead of time as well as track any comments and mentions without having to log into those accounts separately. You can track and manage the results of your social media campaigns and see how well you are doing. This ultimately helps you save time and focus on other more important tasks.
It offers a 30-Day trial and several pricing options. The cheapest one is $29/month, and it allows up to 10 social profiles with unlimited scheduling, automated post scheduling, and key performance metrics.
4. Calendly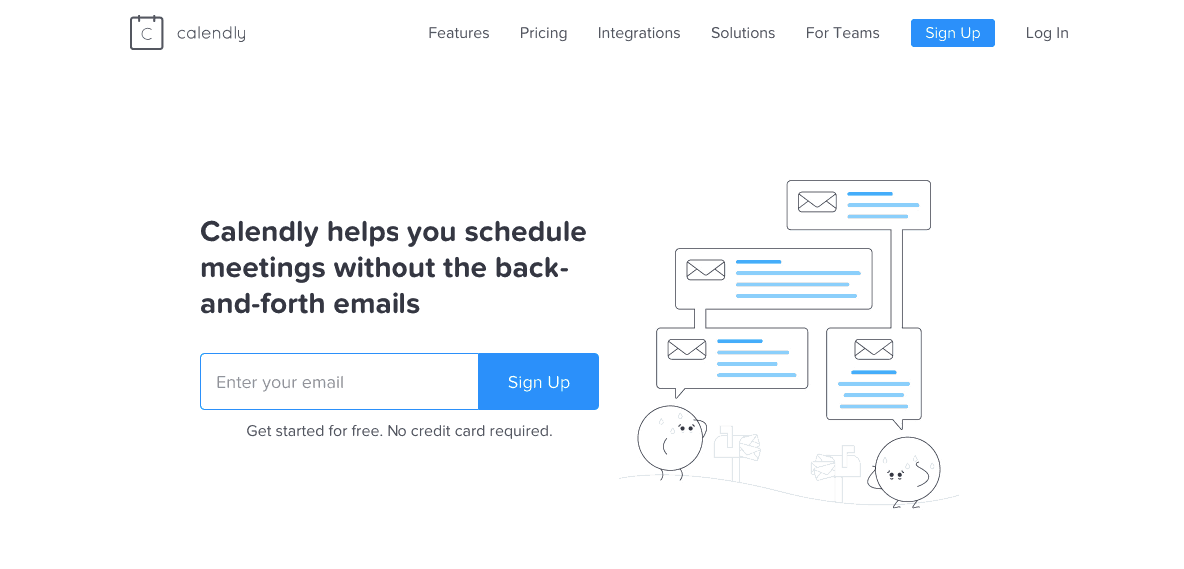 Calendly is an easy and powerful team scheduling software. It is designed to help teams save time. It provides a secure and fast way for people to connect and schedule meetings. It is easy to use as you just share the link to your clients/colleagues, they pick the time that suits them, and the date is automatically added to your calendar.
This is a tool you might want to use if you are running several blogs/websites and have several team members and need to manage your time.
5. Optimizely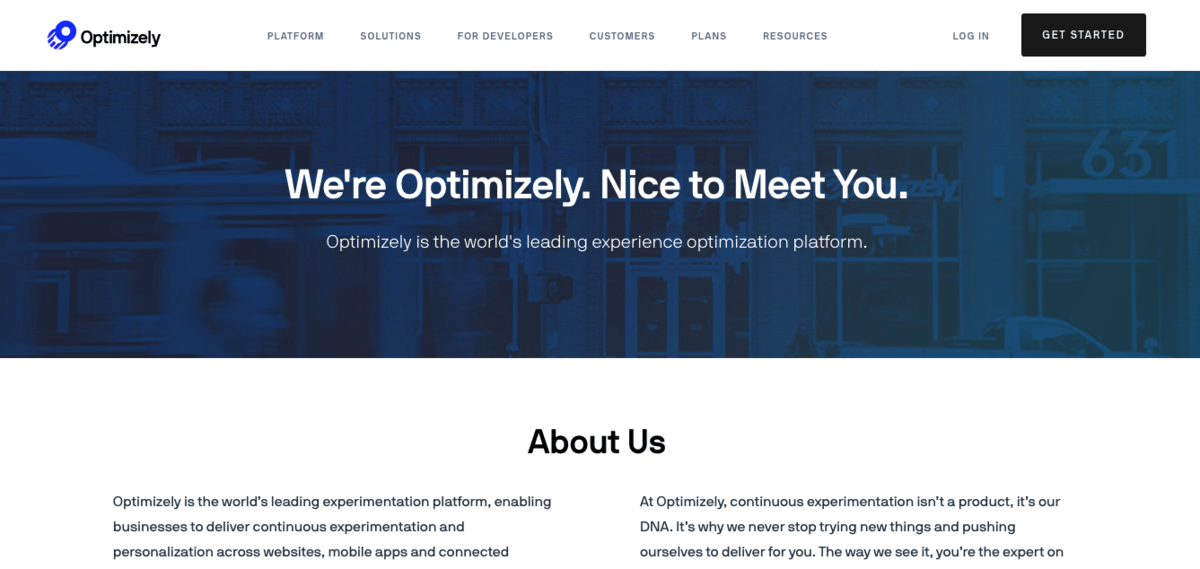 Optimizely is an A/B testing tool that allows you to test and analyze the performance of your blogs/ads. It comes with analytics and personalization, so you can offer customized content to your audience, based on their preferences and behavior.
6. Portent Title Maker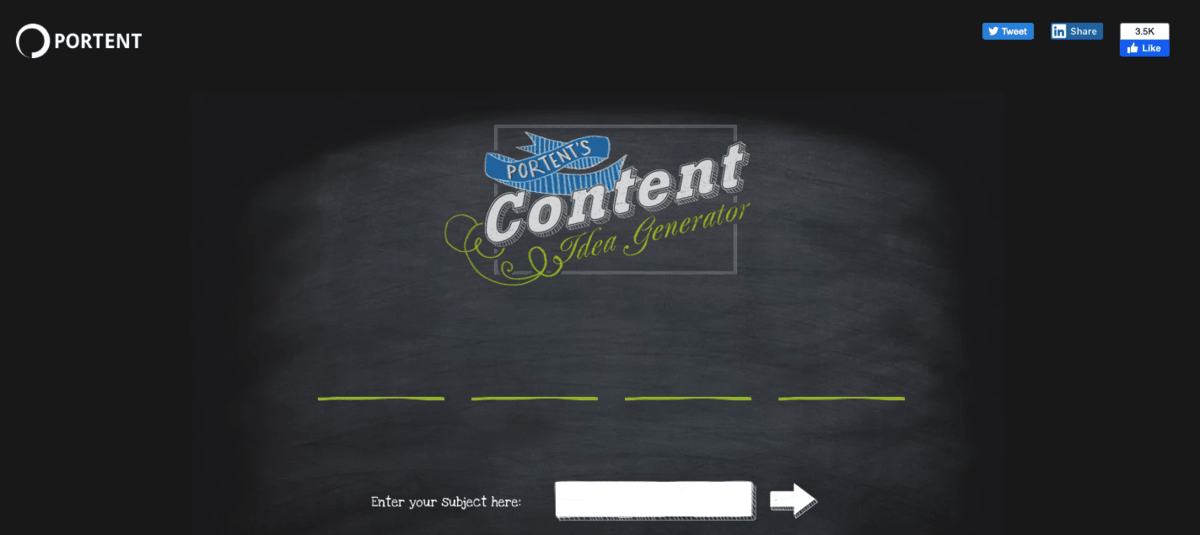 Portent Title Maker is a tool that helps you create good-sounding and interesting titles for your blog posts. It is simple to use; you just type the topic you are covering, and the tool will give you some ideas about what can be used as your title. It makes it easier for you if you encounter writer's block.
7. Hemingway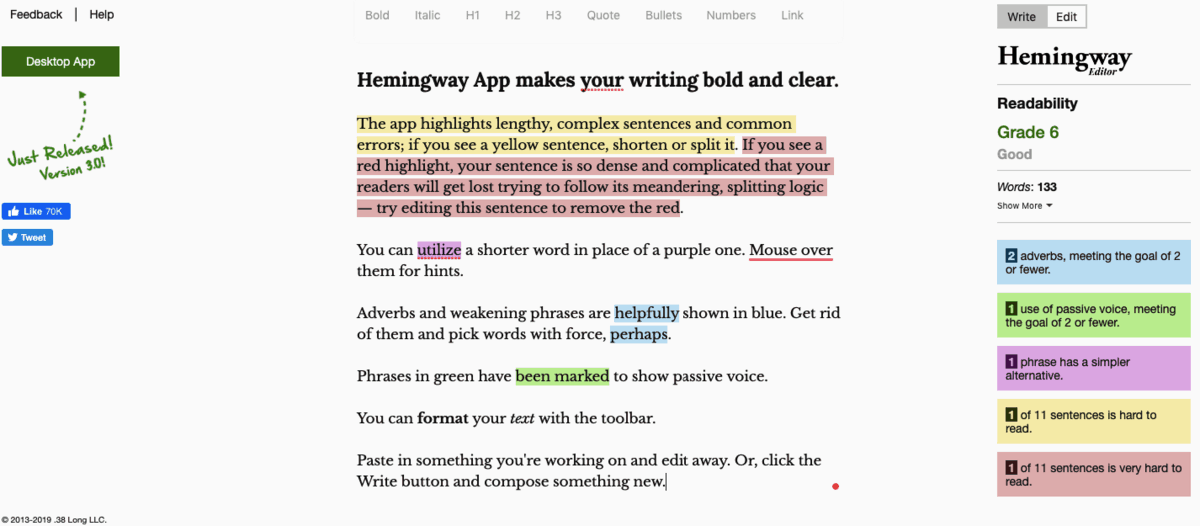 Hemingway is an app that makes your blog posts easier to read. You simply have to click on write, add the text you wish to post, and the tool will check how your sentences are structured, if they are easy or complex to read, or if your text is too dense to publish. It is effective as it lets you make your blog posts easier to read and understand, something that readers will greatly appreciate.
8. Grammarly
Grammarly is a plagiarism checker as well as a grammar checker. It allows you to upload your files and check for any plagiarism or grammar issues before you post it on your blog. You will get feedback on the proper punctuation, sentence structure, and vocabulary, which is useful if you wish to appear professional to your audience. Many bloggers have added this to their list of must-have apps and are very satisfied with it. It has several pricing options so you can choose which option you want, based on your needs.
9. ResizeMyImage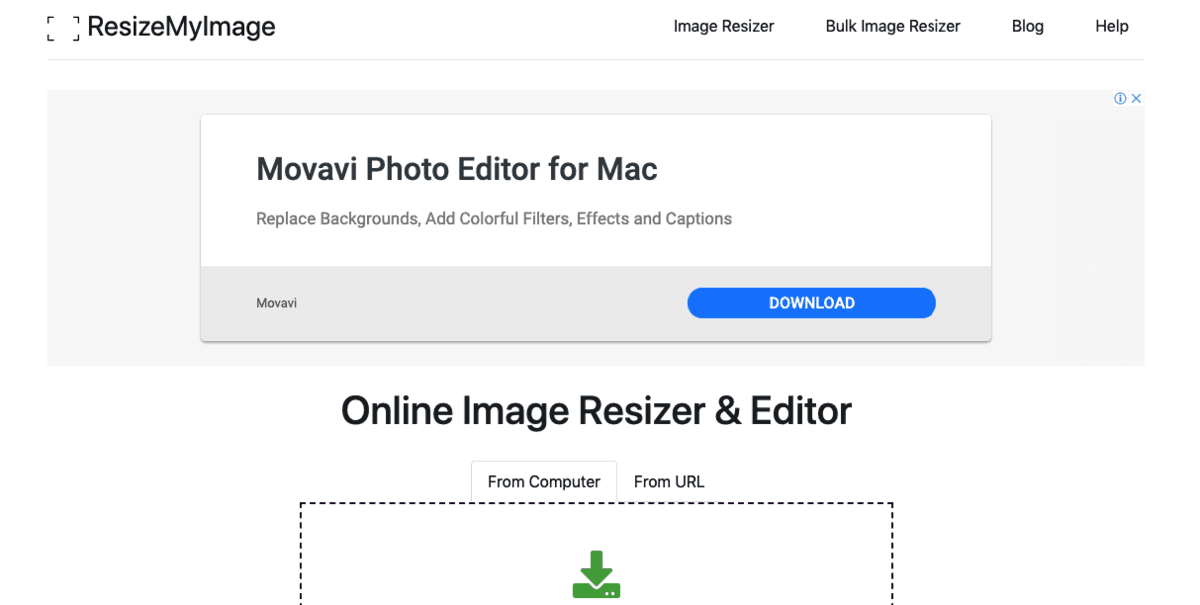 ResizeMyImage is an easy way to crop and resize your photos online. You simply upload a picture, set the size you want, and download it for free. It allows for cropping, rotating, and resizing pictures, as well as compressing or converting them (jpg, png, or gif). You can also add special effects to the picture. It is a good tool that makes our blog posts more attractive to your audience.
10. Slack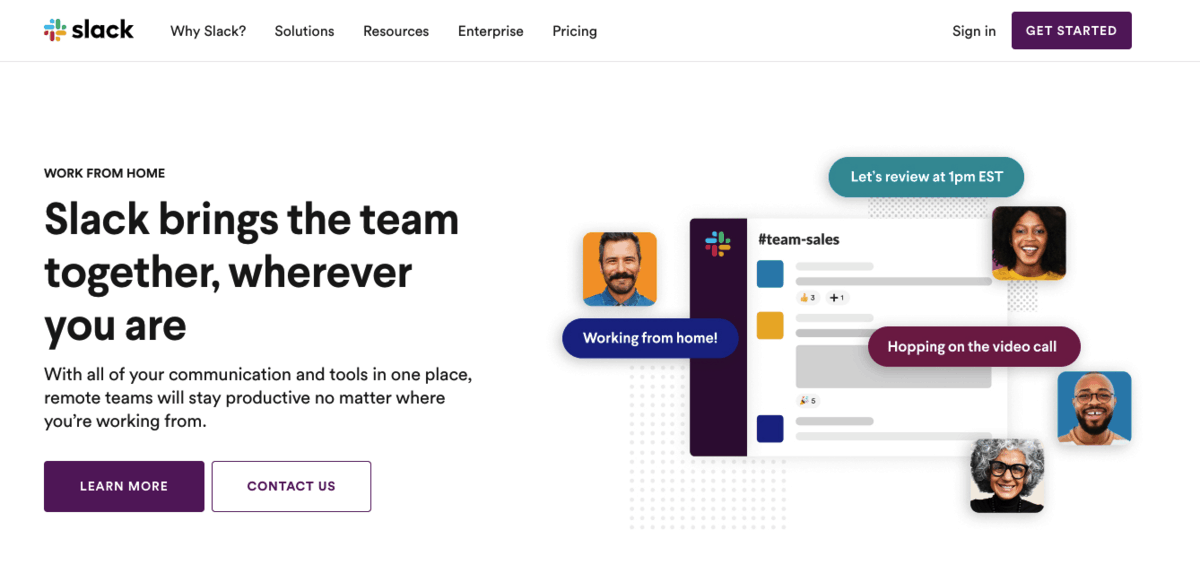 Slack is the best SaaS tool for communicating with remote teams. It is an instant messaging software with the ability to share important company files and collaborate with multiple users. It allows teams to create chat groups for transparent and open communication. It is easy to use and is available for iOS and Android. It has several pricing options, but it is free for small teams and allows you to connect up to 10 apps (DropBox, Zoom, Google Drive, etc.), share files, and have a voice and video calls.
Overall
In short, we went over ten tools you should use if you want to make your blogging a bit easier. These tools can help you promote your blogs, increase traffic, engagement, and allow you to better monetize your website.