For an online business owner, the real struggle starts when the online store is unable to generate the expected revenue. This happens when the large (and growing) number of visitors do not convert into paying customers. This is a cause of concern for store management because it points to serious and deeper issues within store operations.
You may have an excellent marketing strategy in place and amazing content on your website, but all this is not enough when it comes to converting the visitors.
Successful online store owners optimize their eCommerce websites for capturing maximum data from multiple channels. Next, they analyze it for useful insights about their sales funnels, onsite user behavior, and website performance.
Today, I will discuss the top six eCommerce tools that can help store owners understand user behavior their websites and come up with new ways of converting site visitors into paying customers.
1. Google Analytics
Over 50 million websites use Google Analytics. Ask any expert, and they will tell you that It is a must-have tool if you are running a serious online business. This tool gives detailed information about the website's traffic and user journey on the website. This data helps you optimize marketing campaigns as well as make appropriate changes in the site's content. You can also learn how to track your eCommerce store's progress with Google Analytics. It is one of the best tools that can justify the ROI (Return On Investment) of any business. Moreover, in order to calculate the ROI, you can also use this ROI Calculator.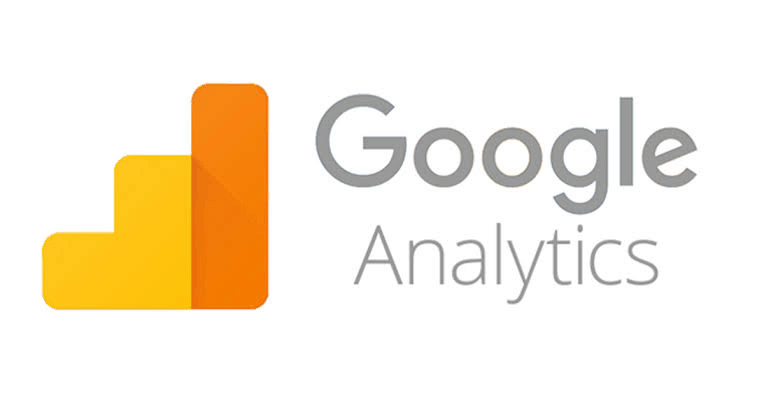 Google Analytics actively monitor all activities on your website and collect data primarily on the user level, session-level, pageview level, and event level. It does not stop there; it also collects data on the demographics of your site visitors. This data can be filtered by country, age, gender, and type of device.
Let's have a brief overview of two types of data you can expect to get from Google Analytics.
User Acquisition Data
This type of data tells about the users before they visit your eCommerce store. This data contains information like the age, gender, and interest of the user prior to visiting your site. Other useful information includes the source where they found the link or reference of your website. This data is helpful while creating targeted ad campaigns to attract a similar audience by showing the ads tailored to their demographics.
User Behaviour Data
This type of data is collected during the user's session on your website. This data includes Bounce Rate (the time a user spends on your webpage), Entry and Exit page, and the pathway through which the user goes through your online store.
User Behavior Data can help you identify the section of your website, which can be improved for enhanced user-experience. With this data, you can also fix the or restructure the existing user journey for better conversion.
For those who do not have time for Google Analytics, we suggest checking out Pocket Insights.
2. Crazy Egg
This tool is all about tracking user activities on your website. Crazy Egg is famous for capturing detailed information on each and every action a user performs on your webpage. This information can help you to take the necessary actions to increase the conversion rate of your eCommerce store.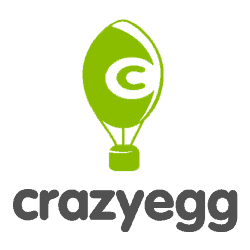 Let's look at some of the features Crazy Egg offers.
Snapshots
If you have made changes on your web page and are curious to know how the visitors are engaging with the current version of your website, you need Snapshots. Snapshots are reports which show user engagement for a specific period of time.
Through Snapshots, you can determine which areas of the web page get more attention. You can then change the position, color, or text of that section to get better attention from the user.
Heatmaps
This is a visual representation of the user engagement data. Heatmaps reflect the number of clicks in multi-color spots on the web page. This helps eCommerce owners in positioning the most clicked products, checkout buttons, and email subscription forms in the right area on the web page.
Crazy Egg Confetti
Crazy Egg Confetti works almost the same as Heatmaps. However, it shows the individuals click events on the website. These click events are further segregated by colors to show the source they originally came from. For example, a click event from a user coming to your website via Google is markered in red color while from Facebook, it is marked in blue color.
This can help you in identifying the sources your users are coming to your online store, and what activities do they perform. This data can also be filtered by referral traffic, day, time, and campaigns.
3. Marketo
Marketo is a sales automation marketing software that helps you convert your leads into buyers. This tool boosts the lead generation process by automating marketing campaigns on various channels.
Some key features Marketo include:
Lead Management.
Email Marketing.
Web Activity Tracking.
Consumer Marketing.
Program and campaign analysis.
Anonymous Retargeting.
Marketo is a comprehensive solution that can help you in multiple areas. However, you are not required to buy the whole bundle and can start with just the email marketing solution.
4. Growform
Growform is a multi-step form builder geared specifically towards boosting your conversion rate. The tool features a bunch of clever tricks to boost conversion rate (like swishy progress bars and simple buttons), as well as 13 highly optimised templates built in.
Of course, it features everything you'd expect from a multi step form builder – including email alerts and a Zapier integration, which means you can send leads to 300+ destinations.
5. Leadformly
Capturing email addresses is an essential activity for online businesses. It is very common that a visitor does not buy the first time but will consider the purchase after getting an offer in the email. Leadformly allows you to create high-converting & engaging forms for capturing email addresses.

Leadformly specializes in creating lead generation forms. You can tailor these forms the way you wish to with tons of features with the option of creating a form from scratch or using a pre-built template. This is the ultimate web form tool that can help you convert your visitors into paying customers.
6. HumCommerce
Like Crazy Egg, HumCommerce also collects the data on the user's activity and create heatmaps. It records visitors as they use the website so you can highlight which sections are working smoothly and where a user is getting stuck at.

HumCommerce helps eCommerce owners by supplying useful insights into the journey their site's visitors take. The tool can help you set up the eCommerce funnel and provide you with the appropriate data to take corrective measures. If you are looking to boost the conversion of your online store, then this tool can help you achieve that.
Final Thoughts
An efficient business owner believes in working smart, not harder, and the tools we saw in this article can help you achieve more with less time and effort. These tools do not only help you gather useful information about the user coming to your site but also help you convert them into buying customers.