The advent of WordPress visual builder plugins is a clear message to all: WordPress is gravely focused on its primary goal of assisting users in building custom website pages without having to write any codes and in a flexible manner. It's a promise of the current era, and designing a website can only get easier as computing continues to make a shift. Ever since the word computer graphics was coined in the 1960s, the key race has been on a route to have everyone on the wagon, and some of the existing visual builder plugins for WordPress, particularly those on this list, are nothing but a near-perfection of that goal.
Visual builder plugin is simply a component embedded in a WordPress theme to assist you in the designing or structuring of your website pages.
To explain the concept using more common terms, a visual builder or a page builder can be referred to as an advanced version of the WordPress visual editor where you compose new posts. They both operate in a common editing mode known as WYSIWYG (What You See Is What You Get) but have distinctive features.
Unlike the visual editor where you have a few options, page builders allow you to create responsive page layouts and to include accomplishing features in your post content easily: merely through drag and drop. You can use the existing page builder components or create your own components while designing a page, with some of the best visual builder plugins for WordPress offering every module you'll ever need to build a website completely. But the juiciest deal is: the process is super fast and requires no coding experience.
Who needs WordPress visual builder plugins?
By default, good looking websites are pictured to be engineered by some sophisticated codes. Hence, website developers are required to work hard enough in the backend to come up with websites that commensurate their coding skills. But the latter idea is completely obsolete. Visual builder plugin is like an intercessor for individuals with little or no knowledge of coding. Almost anyone can develop websites using WordPress page builders, and the output design would only depend on the user's choice of design or level of creativity.
Well, some folks may want to believe that WordPress page builders are solely for beginners or individuals with little technical knowledge. That's not the truth. The important aspect of visual builders for WordPress is the amount of effort and time required to create a responsive website.
Aside from fast development with little effort and no programming knowledge, visual builder plugins allow users to escape fees from professional developers or the need to depend on their availability. Also, page builders support a switch to different multipurpose themes without having to redesign the entire websites. In other words, it's an essential tool for everyone.
However, not all visual builders have support for everything you would like to do on your website – a reason why it's necessary to research a little on WordPress page builders before settling for any. The varying modules in different visual builders sometimes compel developers to combine builder plugins on a single website, perhaps to satisfy their preferences or out of some personal convenience. This approach has its downsides, though. It could result in increased loading times and could cause plugin conflicts. So, how can one identify their best page builder plugin for WordPress?
Choosing a WordPress page builder plugin
As website goals differ, so do our objectives in building them. These varying goals are evident in the design options available in the large pool of visual builder plugins out there. Page builders regarded more outstanding are not only able to complete more tasks or implement functionalities. They exhibit some characteristics largely considered by developers while choosing a builder plugin for WordPress. These criteria include:
Compatibility
You don't want to change the WordPress theme you spent many days to choose only because your choice of visual builder is not compatible with them.
An ideal visual builder should be versatile enough to blend with as many themes as possible.
Find out if your website's theme is compatible with the page builder. Also, you don't want to be limited to a single theme if at all the builder plugin you're considering is supporting your current theme.
Find out if the visual builder is flexible enough. Consider your future designs; would you want to try a different builder? Then there is a need to build with a visual builder that would be supported by another in case you decide to switch builders. Some page builders would not allow other builder plugins to edit their designs. In other words, any future redesigning with a different builder would mean redesigning the entire website.
User-friendliness
This is a very important aspect of the builder plugin. It would be of no use to opt for a visual builder that's not user-friendly. The promise is to enjoy drag & drop sessions in your designs. Anything beyond this flexibility is not part of the goal. You don't want any complex process similar to coding while designing your page. Hence, you must choose a visual builder with easy-to-use features.
Features
What are your interests? Are you looking out for animation effects or spectacular layouts? While some page builders are loaded with stunning animation effects, others offer more choices of layouts such as built-in layouts for callout and call to action. The features and available modules of an ideal page builder should satisfy your website and your users' needs.
Support for SEO-friendly layouts
There's a need to understand if your page builder creates layouts that are SEO-friendly. Of course, your aim is to achieve the best SEO ranking. The campaign begins with the use of a suitable page builder. Fortunately, every visual builder mentioned in this article and completely SEO-friendly; hence, they all create layouts with full support for SEO.
Responsiveness
Most beginners make this single mistake. They fail to account for different devices while creating their WordPress pages with visual builders. You must consider if your choice of builder creates responsive and mobile-friendly layouts. Responsiveness promotes user experience, which is a primary need.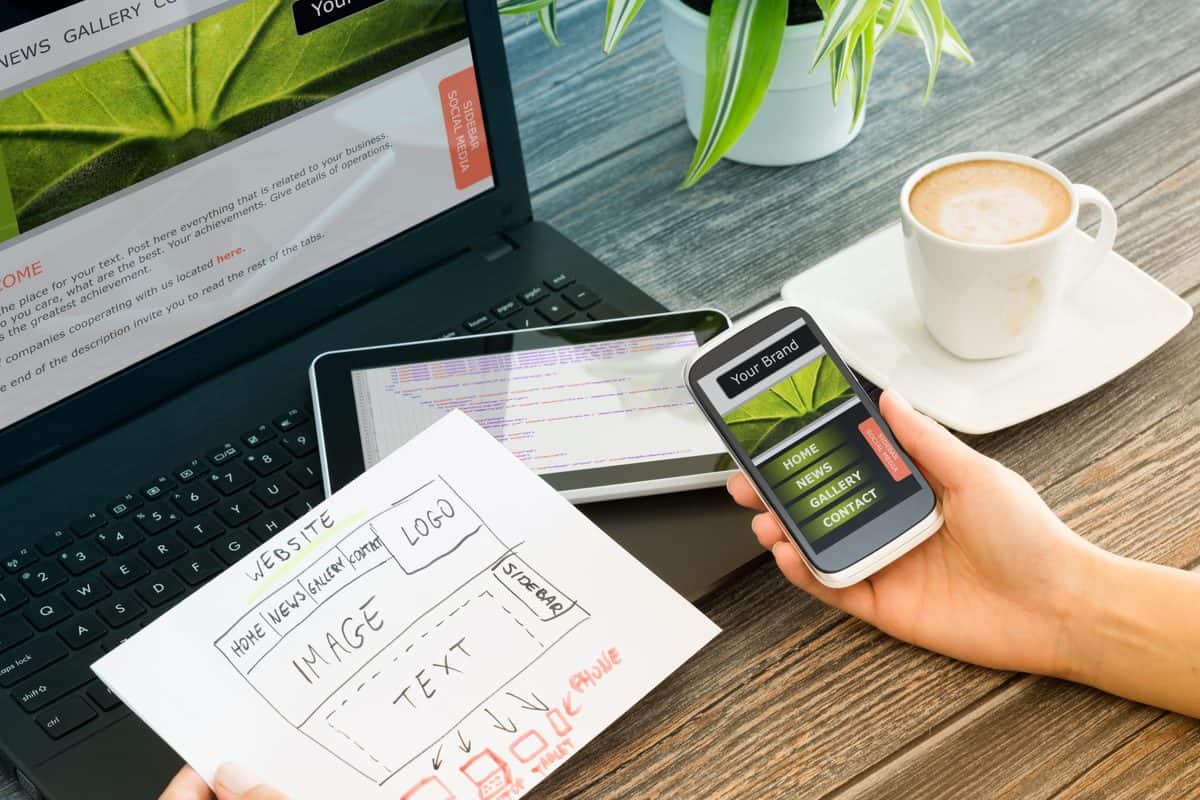 You may also want to look into your budget while choosing a suitable visual builder plugin. Most plugins for creating Most WordPress page builders offer limited features in a free or trial version. You should consider your budget and the price for a suitable version of your selected visual builder plugin.
Five best visual builder plugins for WordPress
Taking these criteria and more into consideration, we have a list of 5 WordPress page builder plugins standing out from others.
1. Elementor Page Builder
Elementor will top your page builder list if you want a popular WordPress visual builder plugin with lots of users. Considered by some people as the most advanced frontend drag & drop page builder, Elementor has a wide range of design options. It offers instant live edit in a fun and easy way and fast loading time, which reduces the time it would take you to finish a design. As a visual builder, the entire process of designing is done on the page with inline editing and auto-save mode to ensure you don't lose your work.
This page builder is also packed with many features, allowing you to choose from over 100 beautiful pre-designed WordPress templates that can easily be customized. It allows you to introduce background overlays, animations, hover effects, etc. Elementor also gives you the liberty to export partly-designed templates from one website to another with just a click.
This page builder creates SEO-friendly layouts and has a toolset that allows users to iterate their website's responsiveness, leaving you with the choice of how different devices would see your pages. From varying margins and padding to special font sizes, Elementor has just the right answers for developing mobile-friendly web pages.
Pricing: Pro version starts at $49 per year
2. Beaver Builder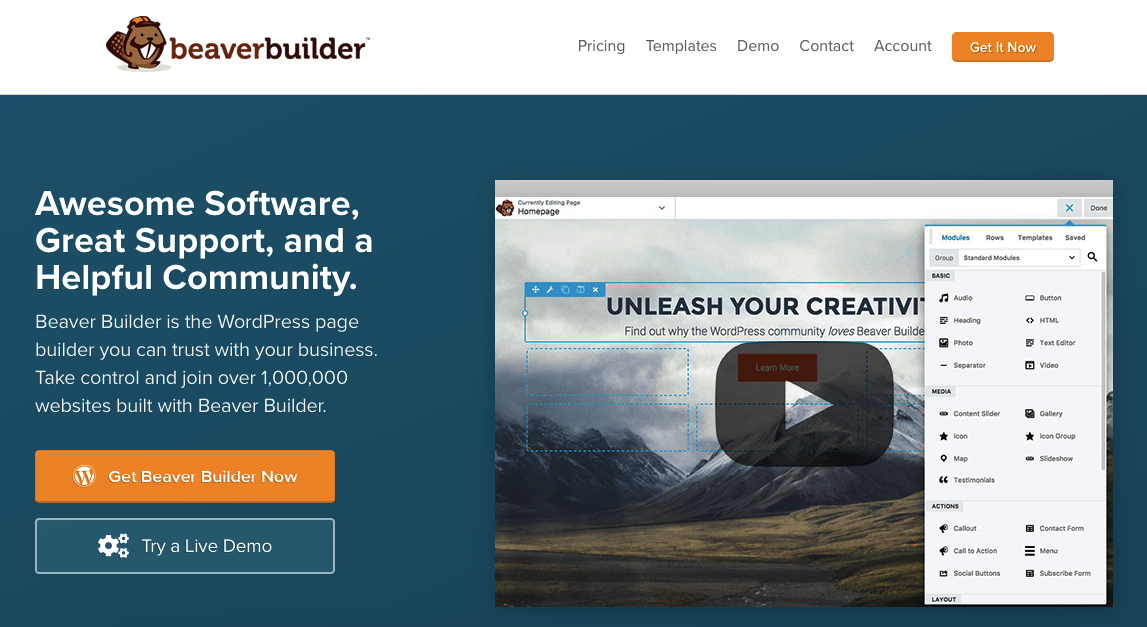 Beaver Builder is our recommended builder if you are an absolute beginner looking out for the most user-friendly WordPress visual builder plugin. Beaver Builder has a much more practical frontend visual editor for designing pages with live previews. And just like Elementor, Beaver Builder offers you the drag and drop feature for content modules and to edit or create pages swiftly. This visual builder also comes with 30+ pre-designed templates that allow you to create pages faster. You can easily customize the integrated ready-to-use modules using Beaver Builder's simple toolbar.
Available as both a plugin and a theme with a perfect blend of functionality and setting, Beaver Builder offers users the option to port back their contents to WordPress editor if they choose not to use the builder anymore.  This feature allows you to have full control of your design anytime you want.
We've mentioned Elementor and Beaver Builder as the first two recommend products, but how do you decide between the two? Well, here is everything you need to know about Beaver Builder vs Elementor. Check it to figure out which one makes the most sense for you.
Pricing: Starts at $99 for the most affordable premium plan (standard), which also offers you unlimited sites. Beaver Builder free version is also available but with limited features.
3. WPBakery Page Builder
One of the very best visual builder plugins available out there is the WPBakery Page Builder. The true WYSIWYG experience with this visual builder is being testified by over 4 million active users. WPBakery Page Builder comes with an intuitive drag & drop WordPress editor for both the front end and the back end of your website, which means it has two editors: one with support for live editing and another without live previews.
With support for any WordPress theme, WPBakery Page Builder gives you the freedom to build any type of layout upon your favorite theme. The loading time is great, and the plugin is compatible with most useful plugins for online marketing such as Woo Commerce and SEO by Yoast.
In addition to its support for creating responsive websites like every other visual builder in this article, WPBakery Page Builder comes with more than 250 unique addons. This allows you to increase your page features or capabilities.
Pricing: starts at $45
4. The Divi Builder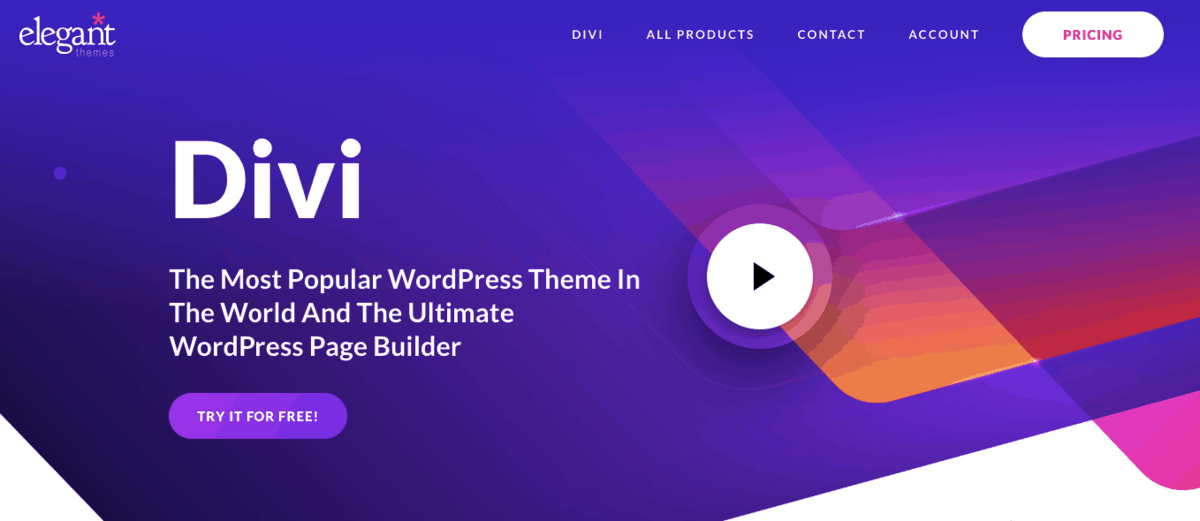 The Divi Builder is a top WordPress page builder plugin with so many pre-designed templates/layouts for different kinds of websites. Hence, we recommend this plugin if you are obsessed with layouts and templates.
Developed by a renowned WordPress theme and plugins company – Elegant Themes, The Divi Builder is compatible with almost all WordPress themes. And it offers you almost anything you want to create on a website without having to write a single line of code. Like every other plugin listed here, The Divi Builder allows you to create website pages without having to switch between dashboard and frontend. The editor is live with a real-time preview of all changes in your design.
The Divi Builder comes with over 40 easy-to-use modules/website elements and 800+ pre-designed templates, with new layouts added every week alongside free icons, photos, and illustrations.
Pricing: $89 per year or a one-time payment of $249. You can try Divi Builder for 30 days. Don't miss to use the Divi Coupon and get the maximum discount offer; it will save some of your hard-earned money.
5. Page Builder by SiteOrigin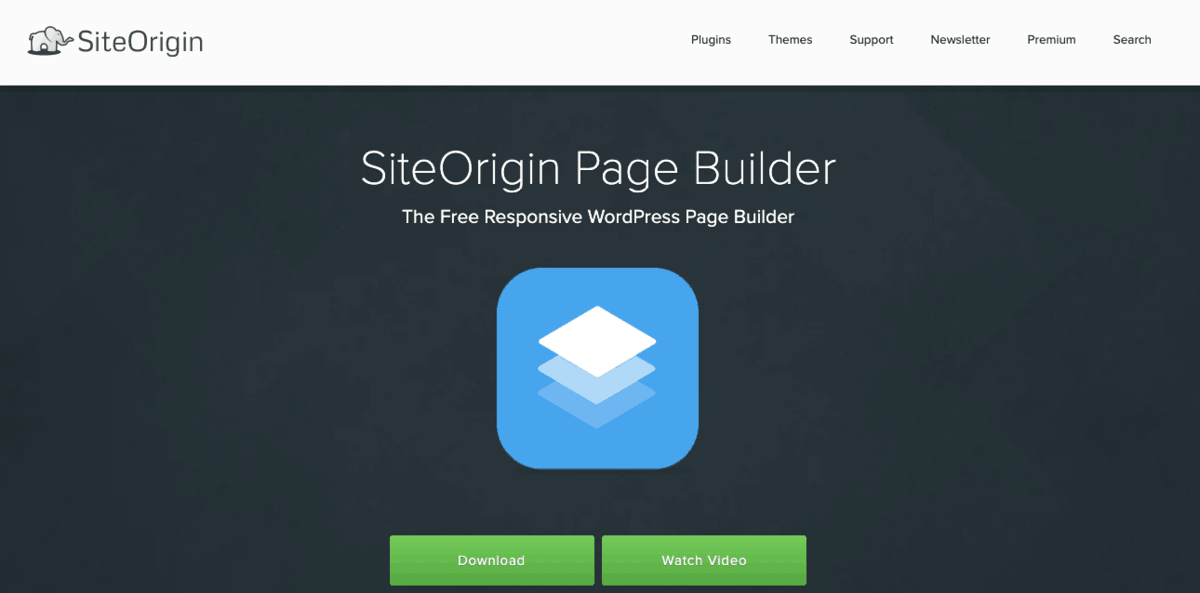 SiteOrigin Page Builder is the best free visual builder plugin available. This makes it a very popular creation plugin, with over 1 million active installations. Page Builder is another visual builder plugin with an intuitive drag & drop interface and with full support for every WordPress theme.
You can switch to different themes of your choice without having to redesign anything on your page. And just like Elementor, Page Builder offers a history browser feature that allows you to roll back and forward through your changes. This allows you to experiment with different content and layouts without any fear of losing a previous design.
The only downside is that this page builder is not as user-friendly as Beaver Builder. Most new users find it a little complicated and struggle to get familiar with it. In other words, every new user must be willing to learn.
Another cheerful side is that Site Origin Page Builder comes with so many widgets and has full support for any WordPress widget, unlike many other page builders.
Pricing: Free
Conclusion
Choosing a suitable WordPress page builder is very important, especially for beginners. You may also have to try another builder if you think your current visual builder is limiting your creativity. The sole aim of your website cannot be compromised due to limitations from a single page builder. And for the sake of results, you have the option to combine features from your best visual builder plugins in creating different pages, as mentioned earlier.
Which of these WordPress visual builder plugins are you considering as the best? Please let us know if your favorite page builder is not on our list. Also, feel free to mention the plugin's most fascinating features.