Regardless of your industry or your business's size, your website content needs to be well-planned. Depending on the quality of your content, your site will or won't be able to attract new customers. Therefore, the first thing you should think about is making your content engaging.
Need a new #SEO tool? This article will introduce you to the top 10 ones on the market!
Also, if you want your site to rank high for your location and niche, a large chunk of this planning has to be taken up by optimization for search engines. It might seem like a lot of work, but with good and reliable tools, SEO can be much easier and efficient.
We went on and compiled a list of the top 10 SEO tools and we hope it will help you better optimize your website.
1. Ubersuggest
Ubersuggest is an all-round SEO tool that rightfully takes the first place on our list.
First of all, it gives detailed keyword suggestions based on several sources, which makes the results highly reliable. Also, you'll get recommendations based on popular Google searches as well as keywords on your competitors' high-ranking pages. This way, you'll have a clearer insight into the effective organic keywords and phrases you should include in your content.
To get even more suggestions from Google, Amazon, and YouTube, you can add the Ubersuggest Chrome extension to your browser.
But wait, there's more! For each among the hundreds of keyword ideas, you'll see detailed info such as traffic volume, competition, as well as fluctuations in the ranking over the year. On top of this, you will have the option to track the ranking of as many as 20 words regardless of the location.
Ubersuggest also helps with correcting any SEO mistakes on your website. Its powerful web crawler can analyze 150 pages and perform a detailed audit of your website.
This means you'll get a comprehensible list of errors on your site, which will help you quickly resolve all issues.
Another important feature is the backlink analysis, which can jump-start your link building strategy, and consequently boost your ranking. Ubersuggest scans your competitors' backlinks as well as the most linked-to content in your niche. Thus, you'll quickly have a base of potential sites that you can approach and ask for inbound links.
Furthermore, the Content Ideas Report feature can save you from wrecking your brain over blog ideas as it shows you all popular and frequently talked about topics from the web and social media.
The best part is the pricing. This is a freemium tool, which means that all these handy features come free of charge. More importantly, although there is a daily search limitation, you probably won't need more than is included in the free plan.
However, in case your needs are bit bigger, e.g. or you are a large-scale agency, it would be smart to upgrade to the Pro version which doesn't cost over $40 per month.
2. SEMrush
SEMrush is among the SEO tools that a large portion of professionals tend to choose as their go-to tool for website optimization. It gives you an overview of your site's ranking and allows you to follow changes in it.
SEMrush also compares your site's performance with the performance of competitor websites, and this is why the Domain VS Domain feature is one of the favorites among users. It gives a side-by-side analysis in terms of domains and keywords and even shows you your search data grouped into desktop and mobile searches.
When it comes to the ways you can upgrade your site, the tool will come up with keyword suggestions and further SEO steps you could take to rank better. The Organic Traffic Insight feature gives you info on all your popular articles along with all their shares, keywords, and recommendations for further improvements, all within one handy dashboard.
The one thing where this tool could use some work, though, is the keyword management. Also, it has a somewhat higher price – $99 a month – which some freshly founded businesses might not be able to afford.
3. Ahrefs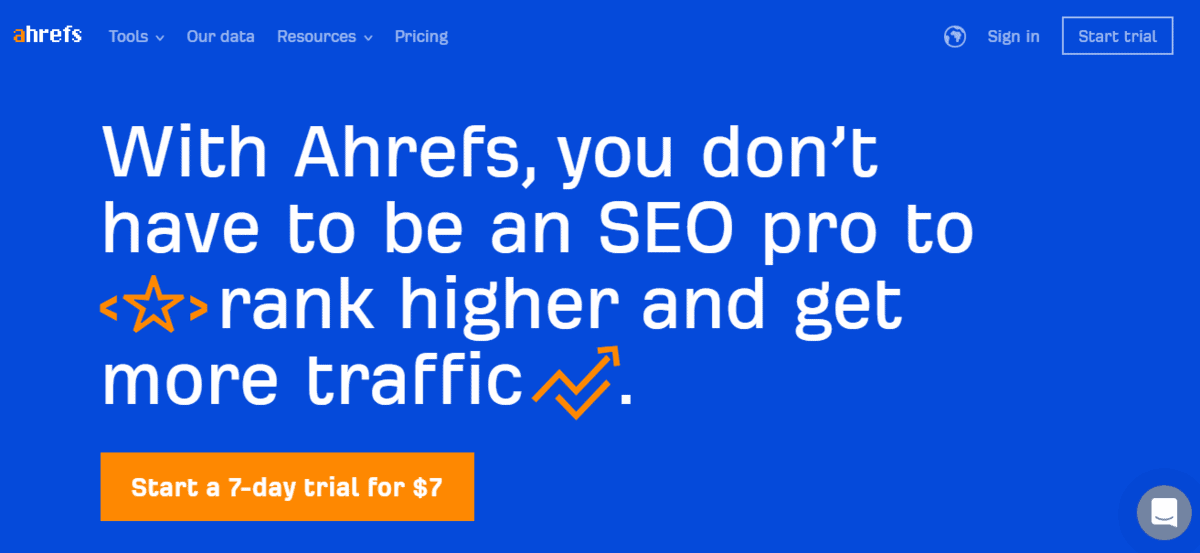 Ahrefs is one of the few most popular SEO tools out there. Its website crawling abilities are amazing and hard to beat. It can help you a great deal with your site enhancements, especially thanks to the Site Audit feature which gives a detailed site analysis as well as the fixing recommendations.
It makes backlinking much simpler as it shows all of your competitors' backlinks, and you can use these as a basis of your backlink building strategy. Similarly, it leads you to the popular content from your industry with the most inbound links so you can get some inspiration.
Of course, it also performs decent ad-hoc keyword research and provides high-quality keyword suggestions. Still, the favorite among many SEO specialists is the Domain Monitoring and Comparison tool. It shows you the exact competitor domains and where you stand compared to them in terms of common and unique keywords.
Unfortunately, it doesn't offer a free plan beyond a 7-day free trial, and at $99 per month, it might be a bit pricey for some of the start-ups.
4. Google Search Console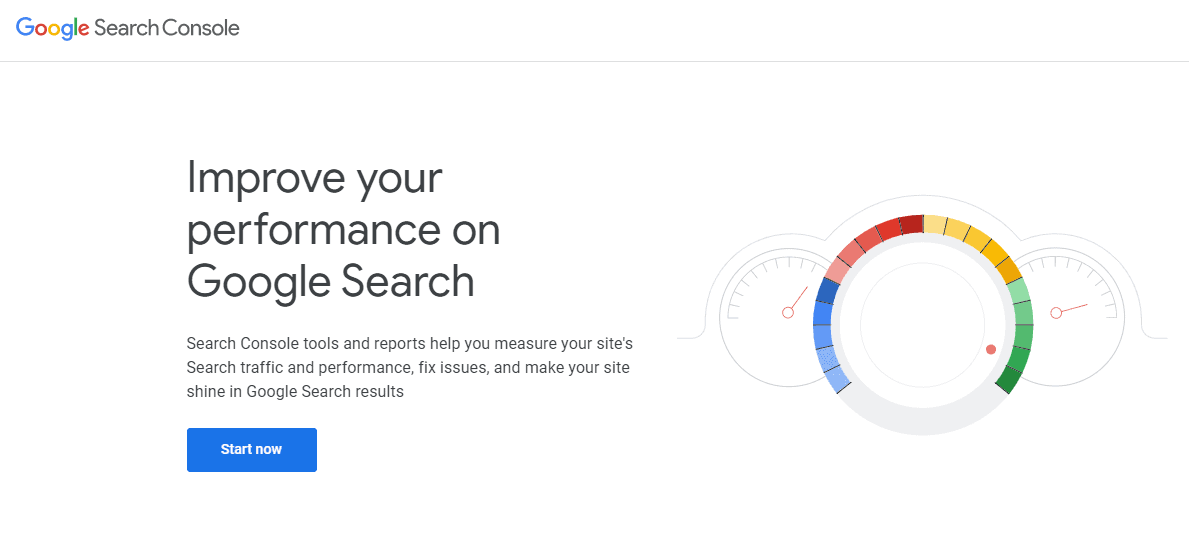 Google Search Console is one of Google's free tools that let you track and analyze your site's ranking in the engine's search results. It's worth mentioning that the organic search data obtained from Google Search Console might be the most reliable, especially if we observe only Google's tool suite.
Among other things, it will help you get a better understanding of the keywords for which your site is ranking. Also, you'll have access to the data about the engagement rate your pages or keywords are producing, which includes the number of clicks and impressions, as well as the CTR and your site's positioning.
Additionally, it is of great assistance with website improvements and regular checks for errors (e.g. crawl issues and 404 errors), page loading speed, and mobile accessibility. Furthermore, it can be used for sitemap submission as well as for getting a clear picture of the backlinks and internal links that Google has detected on your website.
5. Moz
Although Moz offers several features for free, these cannot cover serious professional SEO needs. Therefore, our first recommendation here is to get Moz Pro. It comes with a 30-day free trial, which is quite longer than the average, while the monthly membership cost is the same as with Ahrefs and SEMrush, and even slightly lower if you decide to pay the annual fee.
Moz has numerous strengths. It's an all-encompassing tool that covers all SEO steps, including on-page optimization, crawling, and keyword management. The popularity that it enjoys can't be a surprise when, after all, it is one of the oldest tools in the market.
Hence, this doesn't have many imperfections except maybe for the interface that isn't quite as intuitive as in its competitors. Also, some of the smaller or medium organizations might not need as much info as Moz provides, and they can easily fail to put it to the best use.
6. MediaScale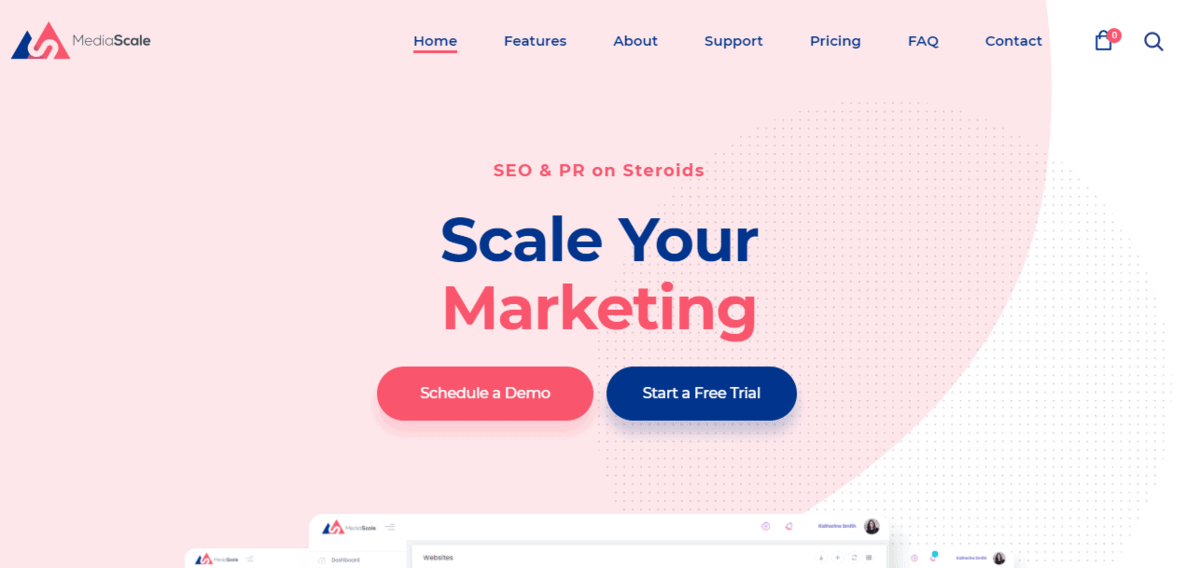 If you want a truly all-in-one tool, then look no further than MediaScale. This platform integrates with Ahrefs, Moz, SemRush, SimilarWeb, and Alexa to help you generate outreach lists, comprehensive reports, dynamic website filtering, finances, and a lot more with just a click. As the creators themselves like to say, this is SEO and PR on steroids.
Since the platform is designed for freelancers, as well as PR and SEO agencies, everything is easy to set up, fully customizable, and aimed towards making everything quicker and automatic.
When it comes to the SEO aspect of the platform, you can be sure that your SEO campaigns will be more manageable and your link building scaled. With MediaScale you won't be wondering how your SEO is doing because your SEO and link building reports will be (as mentioned previously) automatically generated.
Considering the fact that SEO and PR go hand in hand, you'll be happy to hear that this tool comes with outreach and pitching tools that will get you the media coverage you want and need.
Lastly, we can't forget the fact that everything you input into the platform will be secure in your subdomain and won't be shared with anyone. Plus, you'll have access to a support team that is ready to help you with any issue or question you might have.
All in all, we can say this is more than a solid tool!
7. SpyFu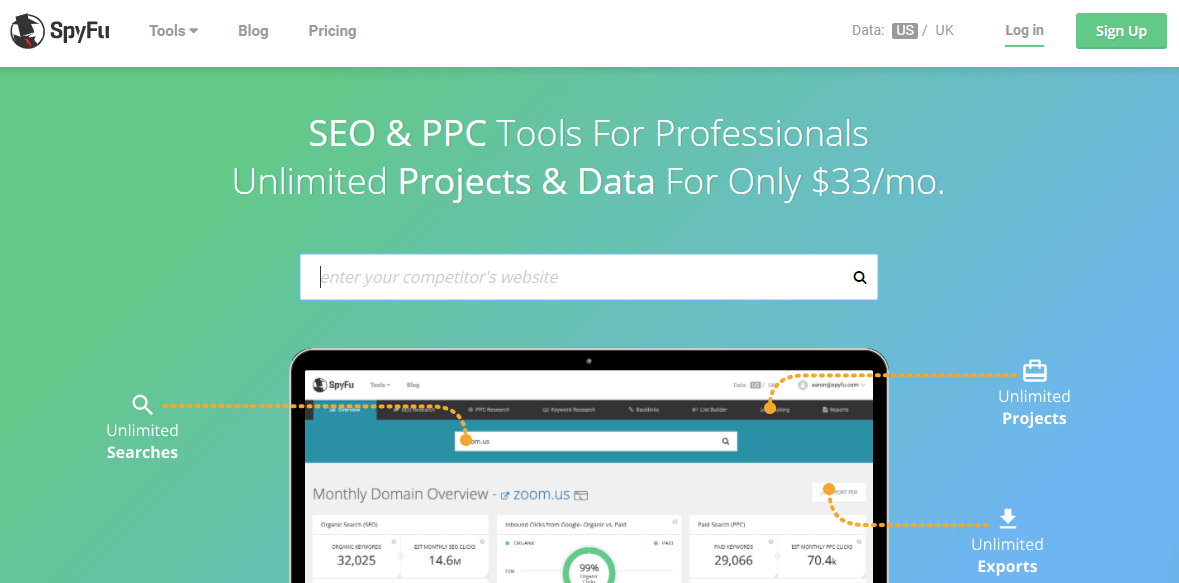 SpyFu is quite detailed in its SEO analyses, but it has many other distinctive qualities.
In the first place, we must mention an extensive list of keyword management and search features. This includes each keyword analysis in terms of monthly search numbers and the estimated ranking difficulty for it. Furthermore, it enables you to analyze your competitor's keywords, how many of those are organic, and how many clicks they get in a month, to name a few. These are all available for your website as well.
SpyFu also lets you examine your rivals' Google AdWords ads, as well as your own advertising metrics. This means you'll have access to interactive reports including PPC and CPC statistics.
The monthly membership price of $39 is quite affordable, so there's another plus.
The thing you might find problematic, though, is that it doesn't have the feature of web-wide crawling, and if you are new to the SEO, AdWords analysis might be slightly difficult to grasp.
8. Majestic
Comparative ranking reports, backlink analysis, deep crawling options – Majestic truly deserves the capital "M".
Right of the bat, Majestic can assist you in finding the keywords for which you can easily rank, while also allowing you to monitor your current rank.
Additionally, it offers various domain and backlink examination tools. One of them being the Site Explorer which gives you an insight into your backlinks and all related info.
You can also audit your competitors' backlinks which is sometimes the quickest way to find the perfect backlink sources for your own site. Comparative website analysis is available for several important metrics, such as inbound backlink numbers and trust flow.
There are some lacks though, such as the missing CPC and PPC metrics, as well as reports on keyword ranking difficulty.
Still, for a mid-range price of $49 per month for a basic plan, this tool has enough of the features you might need.
9. WooRank
One of Majestic's business partners, WooRank, is another great SEO tool. It will show your site's general SEO result, along with detailed improvement recommendations for both on-site and off-site optimization.
With WooRank you can also track your keywords' performance and then make SEO adjustments accordingly to achieve the best possible ranking and reach. Additionally, it offers other reporting tools that highlight the security oversights, duplicate content, and downtime. These don't only point to the issue, but also give clear instructions on how you can solve it.
Besides, you can analyze your competitors' keywords and thus easily find the ones for which you should try ranking.
This SEO tool is in the middle price range with the cheapest – Pro – plan costing $59. It does, however, offer a 14-day trial period, so you have enough time to decide if it is the right tool for your business.
10. AnswerThePublic
AnswerThePublic justifies its name by giving you lists of questions people around the world, or locally, are asking Google.
This is an incredible source of blog ideas which center around the keywords closely related to your field of work. This way, you can move away from already exhausted and most obvious topics and still make content that will have a satisfying ranking. And with fresh topics, you'll have a host of fresh visitors, which then paves the way for new conversions.
Additionally, these questions can be incorporated into your FAQ website section. Thus, you'll improve the user experience and at the same time reduce the strain on your customer support team.
This is a freemium tool that allows you to use most of its features for free, but with search limitations on a daily basis. So, if you need more than two searches per day, you probably should sign up for Pro version which costs $99 for a monthly subscription renewal.
Conclusion
This selection of the top 10 SEO tools holds the software solutions we can comfortably suggest as the best ones available. If we had to pick just one of them, it would be our number one on the list – Ubersuggest.
Primarily, one must appreciate the fact that its free version comes with a host of features that will make it a perfect fit for the newly based businesses. Also, it allows numerous search queries per day which should be enough for regular professional use.
It's clearly one of the best options out there, so go ahead – sign up, improve your website and help your organization reach new goals.