Every successful business has its little secrets and methods of climbing to the top. Many rules are universal, such as being authentic, creating something of value, having a team of reliable and positive people, etc. But the modern era changed the game and bent the rules considering the countless possibilities that emerged, and the most important one is, you guessed it, advertising!
Since the roots of your success reach out from the digital world, you are unquestionably familiar with the importance of marketing.
You may love it or hate it, but if the word isn't spread towards the fitting ears/eyes, then you will be the only one left to admire the awesome content that deserves to be seen by everyone. A huge number of bloggers swear in Social Media as the most effective channel of engaging with their audience and attracting more traffic to their websites which is a legit assumption since there are billions of active users scrolling their feed, but the stats don't lie – a research by McKinsey & Company revealed that there are nearly 40 times more acquired costumers attracted by e-mails opposed by Facebook and Twitter combined.
If you thought e-mail had its last breath, you backed the wrong horse on that one because it's rocking harder than ever! Numbers don't lie, and if you ever considered bailing on your e-mail marketing strategy, that's a definite no-no considering the fact that you can hugely benefit in terms of bonding with your current users, presenting your content and gaining traffic in a much more efficient way.
When you poke around this field, one name turns up, and it seems that you can't bypass it; Mailchimp, of course. Don't get me wrong, it's great software, and it serves its purpose beautifully, but it isn't necessarily everyone's cup of tea. The automations are hard to manage, it prohibits affiliate marketing, and the elephant in the room – the paid subscriptions cost a fortune, and it's waaay outside the budgets for most of us. But that's not the reason to get your hopes down because there are quite a few better alternatives that will get the job done and guide you towards the results you aspire.
I bring you the eight best ones:
1. AWeber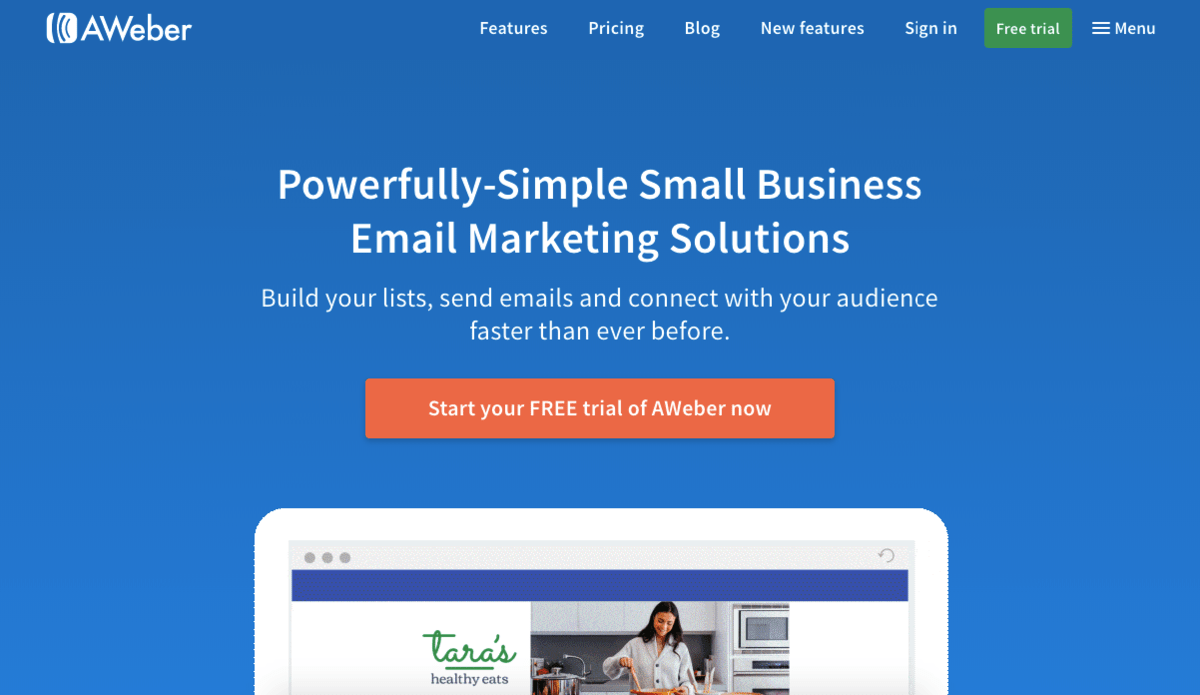 With its extremely simple interface and straightforward instructions, AWeber makes campaign building and email, creating a walk in the park. A massive set of features, templates, analytics, autoresponder functionality, thousands of stock photos are only a few reasons why this software deserves your attention. One of its main perks is that it allows affiliate links, which could be the deal maker you are lurking for. There is a 30-day free trial, after which you can choose a monthly plan starting at $19.
2. Sendinblue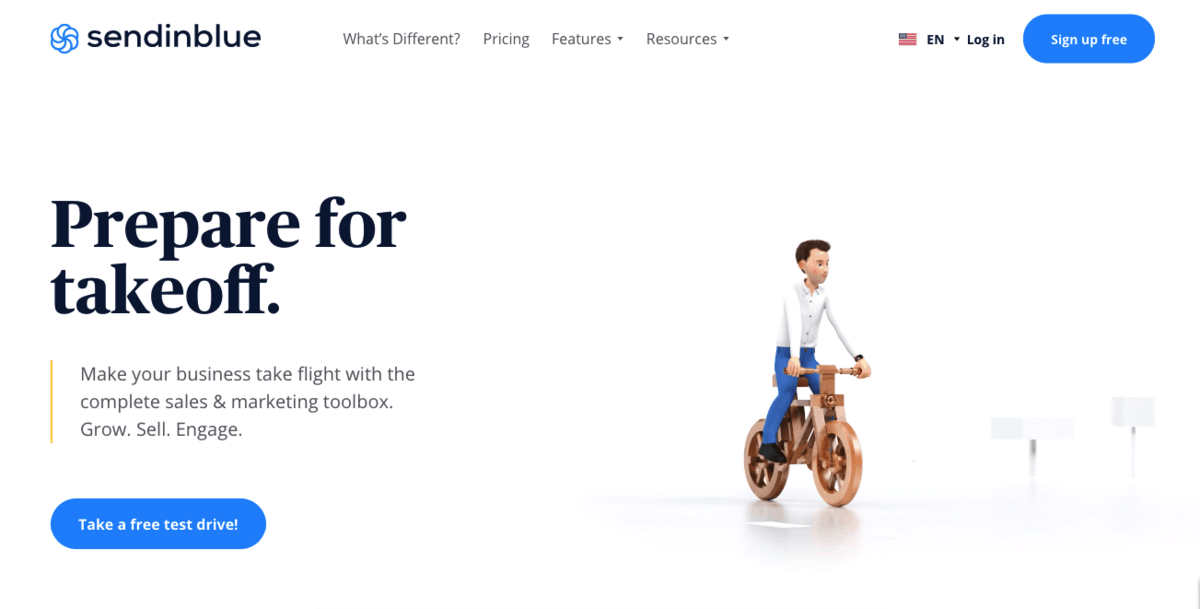 If you are on a tight budget but still want to dominate with your campaigns, Sendinblue will surely be your software of choice. Simple and straightforward UI, stellar marketing automation options, SMS marketing feature, charges by emails sent rather than by number of subscribers (unlike Mailchimp), forever free plan. I could go on, but you get the general image – this software is awesome, and you should definitely check it out. If you want to upgrade your account, there are multiple variants starting at $25.
3. Omnisend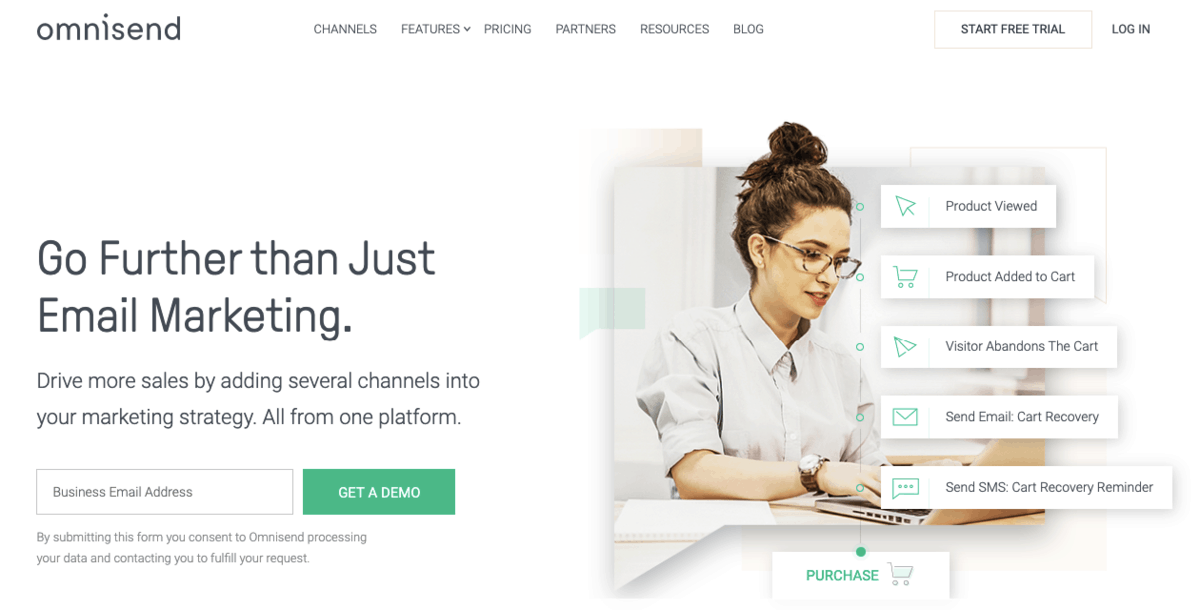 Omnisend is a synonym for versatility because it combines the powers of email, SMS, WhatsApp, Facebook Messenger, and push notifications to create the ultimate marketing software to fulfill all of your needs. Ecommerce is its field of expertise, but it doesn't disappoint in any other field. A swift and simple interface is also one of its perks, and with paid plans starting at only $13 per month, you should definitely check it out.
4. Moosend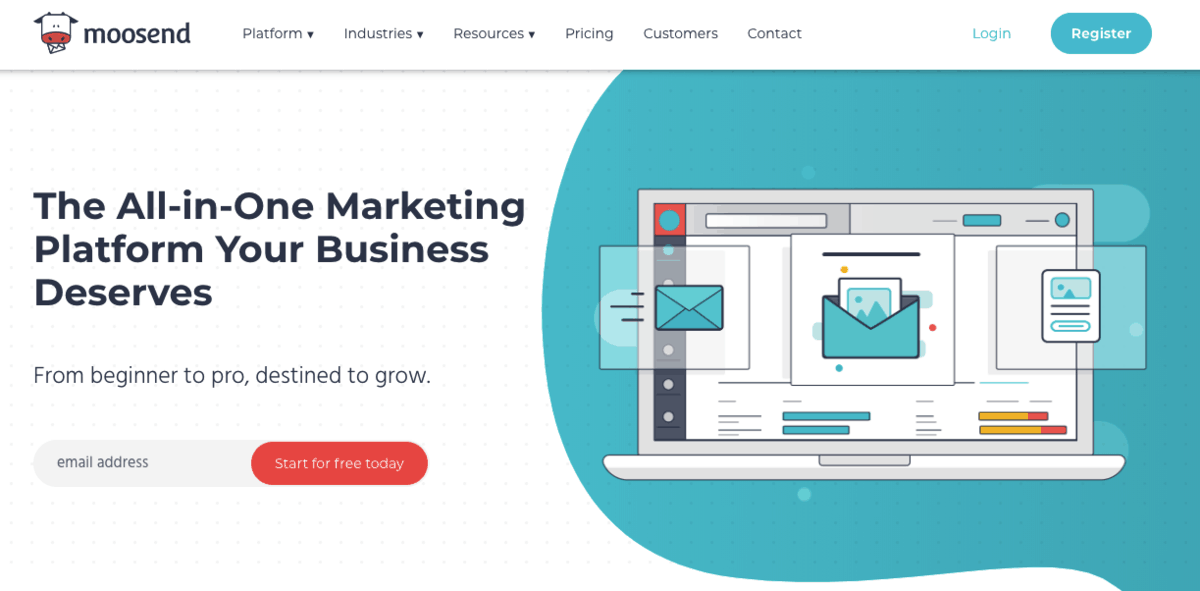 Another great alternative with many features, responsive templates, and shockingly low prices. The thing you will probably love the most about Moosend is that it offers a forever free plan with almost all of the pro features unlocked. Advanced list segmentation, sophisticated automation options, powerful real-time analytics, and pre-built workflow templates are only a few of those features you can enjoy by pledging your allegiance with this extraordinary software. Bargain of a price, countless possibilities, and ready to become your software of choice!
5. Constant Contact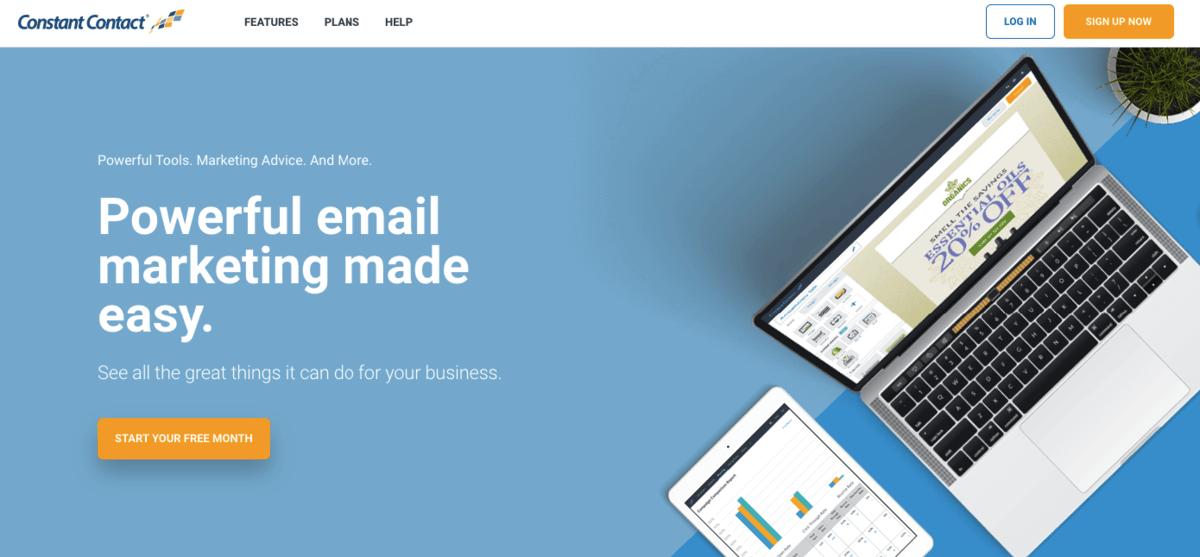 You are just getting started with your business and want an email marketing software that is basic and easy to use? If your answer is yes, then pay close attention to this bad boy. Constant Contact is known for its peak performance for small businesses and startups. It has a great set of features, detailed reports so you can always keep track of your performance, and to get the cleanest possible start, an amazing support team that will answer all of your questions via email, live chat, or phone calls.
Read this detailed analysis of Mailchimp and Constant Contact for an informed decision on which of the two is best for you.
6. ConvertKit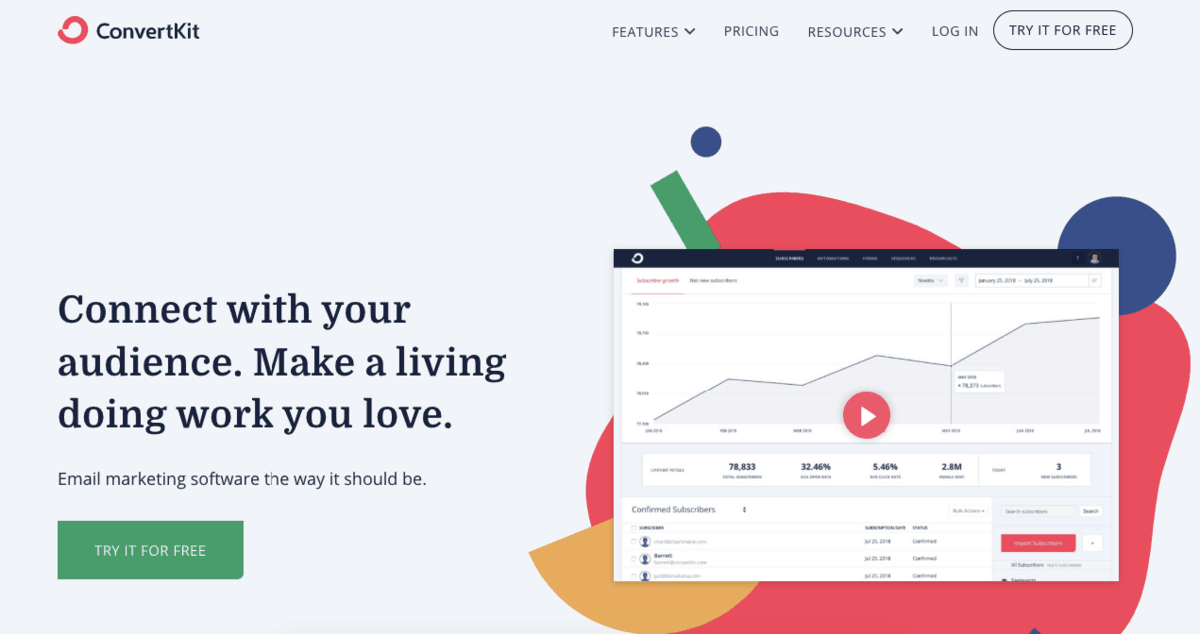 An email marketing software made for creators and bloggers? Hell yes! ConvertKit is tailored for online creators with their specialized features and probably the easiest software to learn and use. There is a 14-day free trial, so you can play around and see what it's all about, and if you decide that it's your software of choice, you can choose one of the monthly plans with prices starting at $29. If professional blogging is your field of expertise, ConvertKit is the way to go.
7. Sendy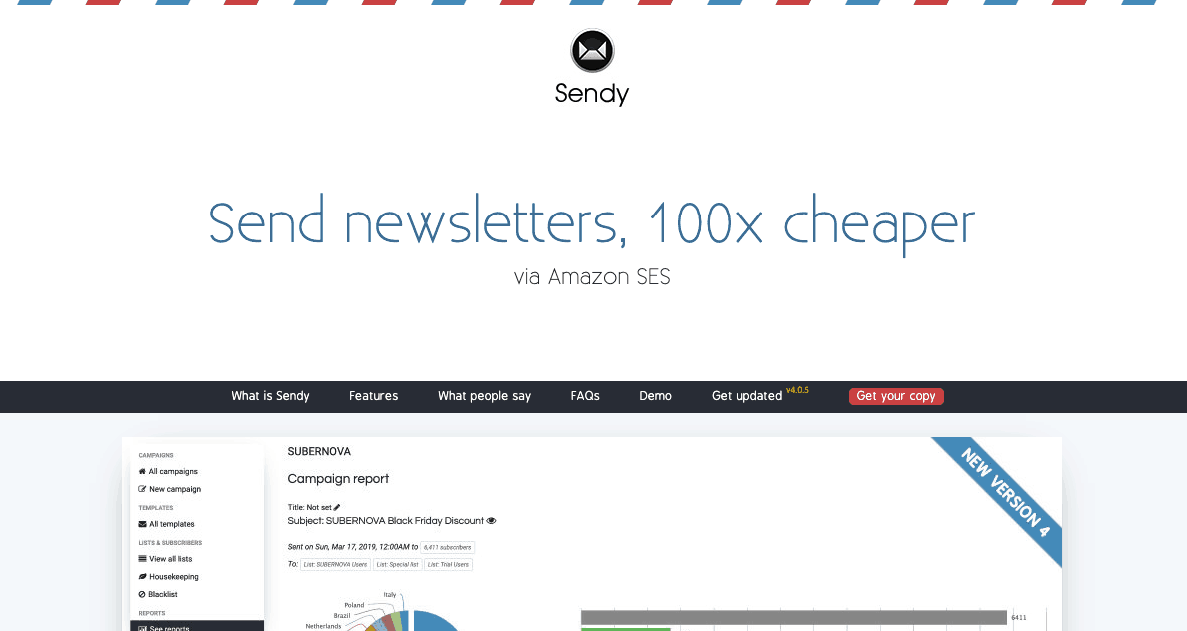 You prefer a one-time payment and a pay-as-you-go system over monthly subscriptions, and you want to save a few bucks? Then Sendy might be just what you're looking for. With Sendy, all of the tools that you need for a perfect email campaign are at your disposal, including advanced analytics, multiple brands, personalized fields, etc. The software costs $59, and after the initial payment, you are charged $1 per 10,000 emails.
8. GetResponse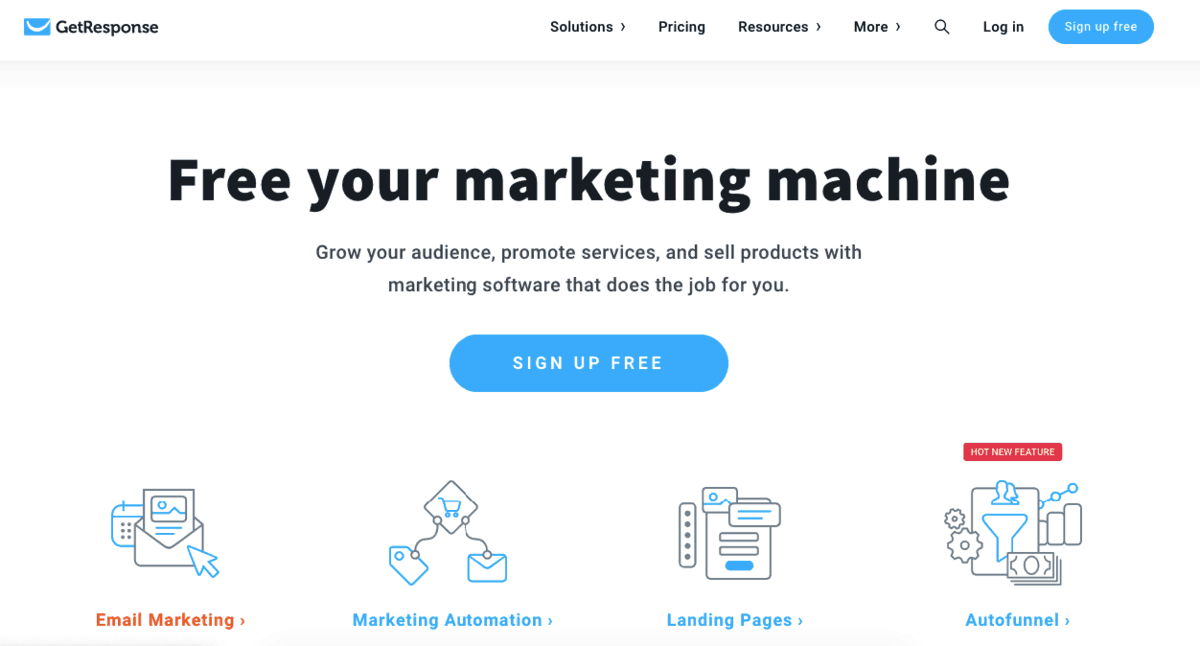 We complete the list with another great alternative to Mailchimp. GetResponse is loaded with great features at a very affordable price. Great design, testing features, and advanced segmentation options are only a few of the benefits this software has to offer. You can give it a test run with a 30-day free trial and then switch to a monthly subscription starting at $15.
Overall
Email marketing is the most efficient way of reaching out to your users, and it can make a huge impact on improving your business if used properly. By combining it with social media marketing, you will undoubtedly get many more links and pupils that arrived to stay. You might be considering using a WordPress plugin for executing your email marketing tasks, but they are excluded from this list for a reason. Although you can benefit from them, there are many cons to using them. Your messages will most likely be recognized as spam, and you will miss out on many useful features, analytics aren't detailed enough, etc. Instead, look into these and pick your ideal one for the ultimate email marketing experience.