If you don't already have an author box on your WordPress blog, you could be losing a lot in terms of credibility and user confidence. And not just that, but also transparency, subject authority, and other factors that drive user base growth on every blog.
Since there are many efficient and easy-to-follow tutorials on how to an add author box in WordPress, there is really no reason to land yourself in this situation.
We all know that #authors have to be credited, but not all of us know how to make that happen. If this is the case for you, then this article which talks about how to add an author box in #WordPress will be your saving grace!
Some of the most common methods of adding an author box in WordPress require no coding knowledge, no fees, and take less than 5 minutes to get done. In other words, it's only a matter of acknowledging the importance of an author box to have the feature on your website.
However, you also don't want to add an author box that would not offer all the benefits of displaying the information of your blog authors within it. Instead, you want to install an author box that will seamlessly blend with your WordPress theme and give you full control of its features.
This article will explain how to add an author box just like that in WordPress using the Simple Author Box plugin – the best and most installed author box in WordPress.
But before we dive into all the implementation steps, let's first take a look at the plugin features.
Features of the Simple Author Box Plugin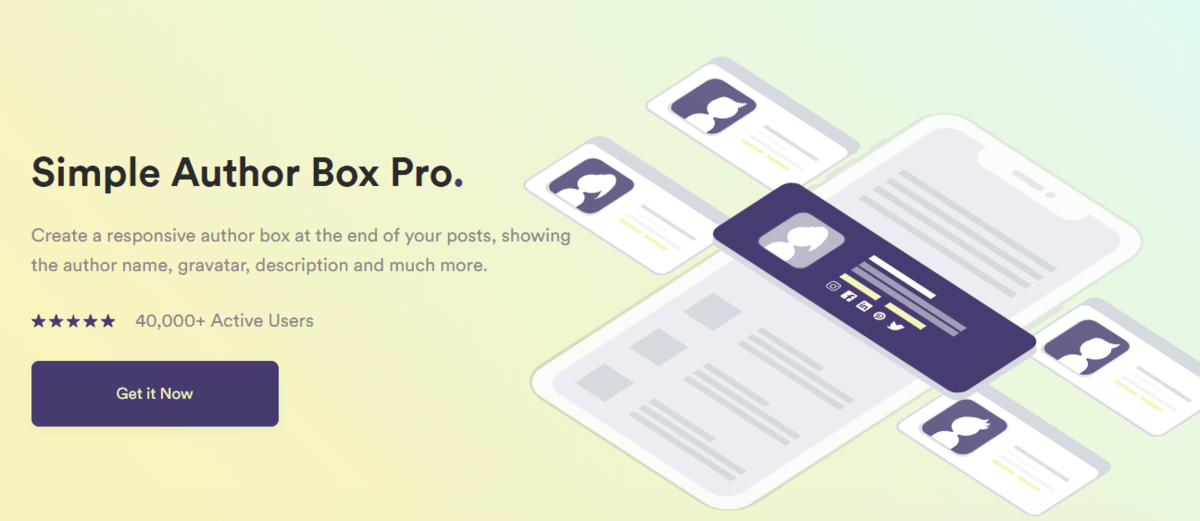 The Simple Author Box plugin is packed with lots of features that enable easy integration with your WordPress theme and ensure that users are met with a unique author box. This includes support for the Gutenberg block editor, an advanced text editor on the edit user page, support for displaying the information of multiple authors, endless color schemes, mobile-friendliness, etc.
Multiple Author Support
An ideal author box should allow publishers to display as much information about their authors as possible. But this is not available through the default WordPress author box or using most author box plugins.
In fact, the conventional author box that ships with WordPress, if supported by the user theme, limits bloggers to only three pieces of information about their authors: the author's name, image, and biographical description. This limit doesn't exist with the Simple Author Box plugin since it supports every possible piece of author information bloggers could ask for.
Available with the Simple Author Box plugin, are the usual fields mentioned above, plus a custom author image, a link to the author's email, WhatsApp link, and all sorts of other social media links.
Author Box Color Schemes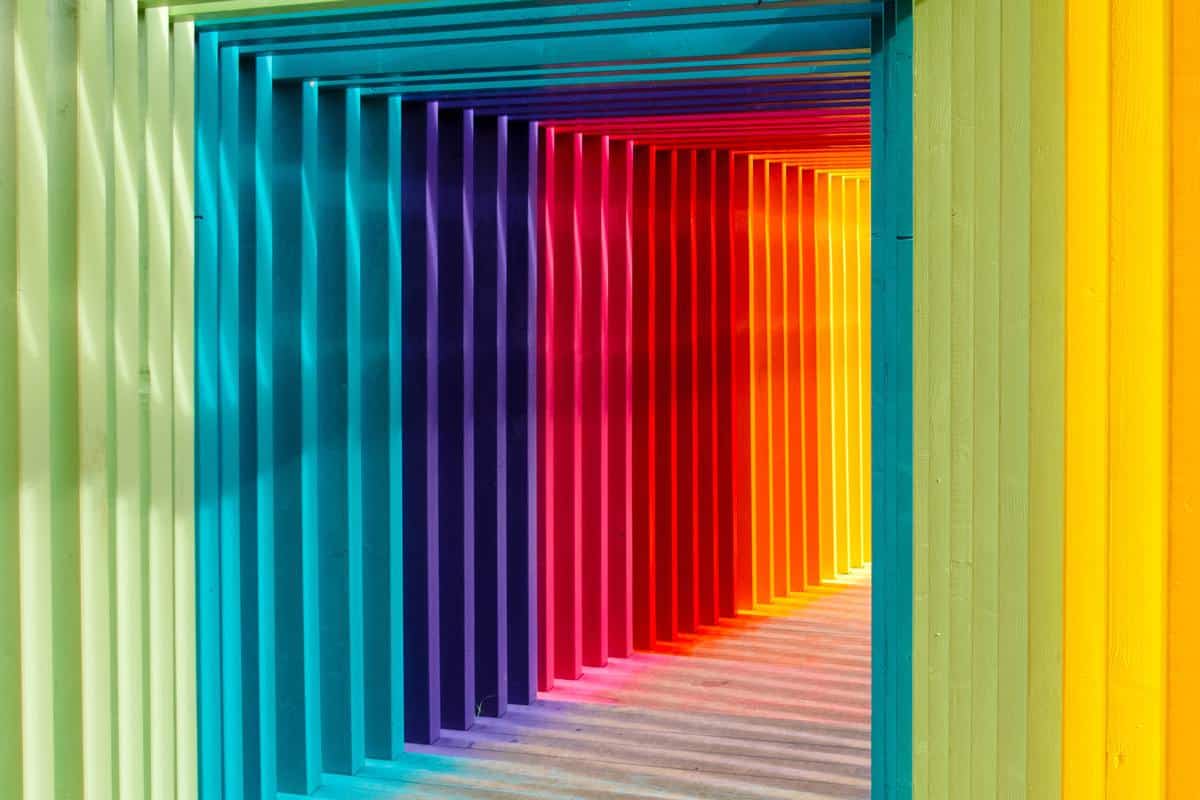 One of the most important factors to consider while setting up an author box is how its design will match with your WordPress theme and which color schemes will be available for you to choose from.
Although author box designs are usually very simple, it's a big plus to have endless color schemes and templates to choose from while customizing your author box.
The Simple Author Box plugin offers professionally-designed templates and endless color schemes to ensure you can come up with a unique author box design for your blog. It will allow you to change the color of the author's name, the author box border, background, links, social icons, etc.
Also, the templates you will receive do support other features such as the author avatar image style (square or circle), rotate effect on author avatar hover, social icons type, etc.
Responsive Author Box
A viewport Meta tag is a great thing for rendering your website on different devices. But it doesn't control the definite behavior of every element on your website, including your author box, with respect to the varying screen sizes.
So how can you render an author box specifically for the screen a user is viewing it from?
Just like responsive internet pages would handle varying screen dimensions, the Simple Author Box plugin is capable of recognizing when users are viewing your blog from different devices. This ensures that the information on your author box remains visible and accessible to all users, regardless of the device they are viewing your blog on.
Flexible Implementation Method
Although this plugin doesn't require any coding knowledge or an understanding of how WordPress theme files work, it still allows you to deploy the author box manually and in any way that you want.
And while some publishers, for a number of reasons, prefer to power their author box section using a specific template in their theme folder, the Simple Author Box plugin allows you to implement your author box manually through either the single.php file or the author.php file of your WordPress theme.
The choice is yours!
Author's Widget
The author's widget feature allows you to seamlessly display an author's information on any of your website pages. You can use the widget to showcase the most popular author on your blog as a means of encouraging them to continue contributing to your site.
With it, you could also display your authors randomly in the form of a gallery, with each author's image having a link to their posts.
Plus, you can display an author's information using the widget, and set the box to display the information of authors contributing to the current page.
The author's widget could help you improve your website navigation by enabling users to easily see links to their favorite author's post page without having to use your website search box.
Direct Author Image Upload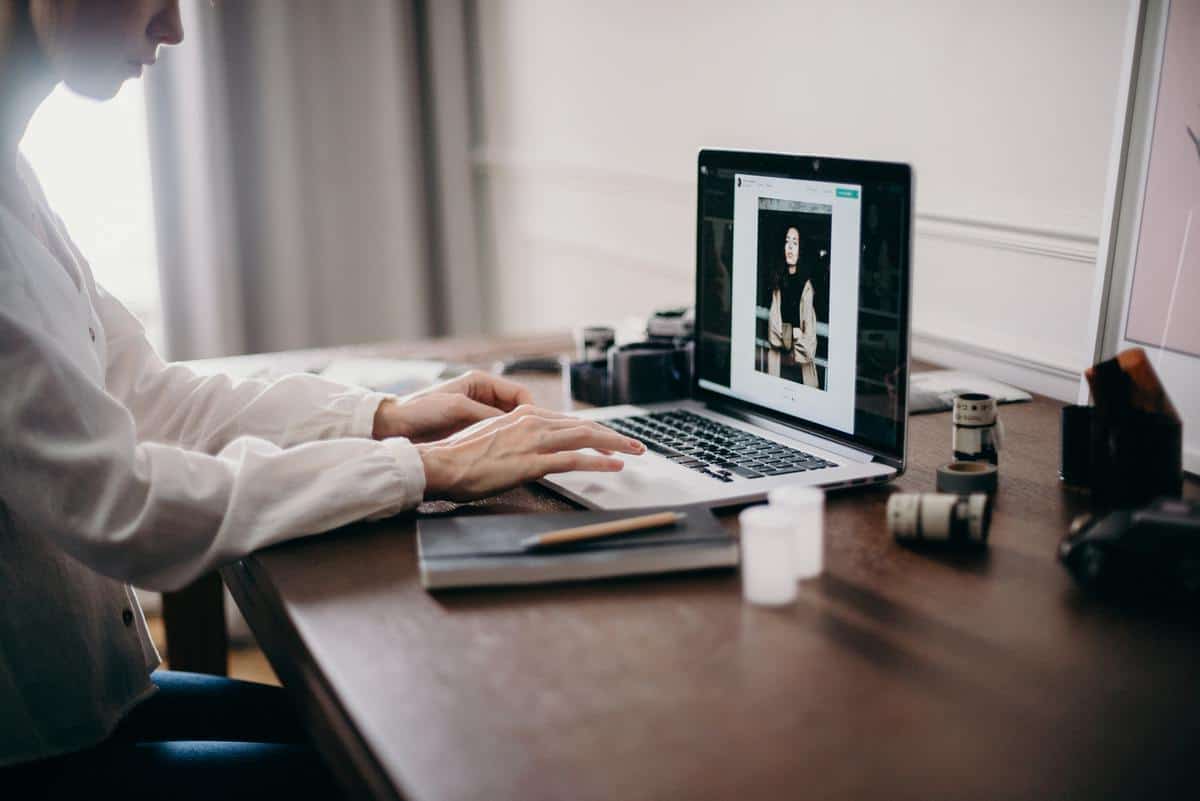 WordPress, by default, refers to the Globally Recognized Avatar (Gravatar) to retrieve an author's image each time you create a profile. This is to encourage having a universal author image across the various WordPress blogs an author is contributing to, while also relieving the burden of having to upload a separate image for all of their author profiles in WordPress.
In other words, adding pictures for authors in WordPress is based on the default settings. Meaning authors must register with Gravatar first, otherwise, they won't have their picture displayed.
But this is not the case if you are using the Simple Author Box plugin to control your author's information. The plugin allows you to use either the images from Gravatar or to upload a custom image for your authors directly through your WordPress dashboard.
RTL (Right to Left) Layout Support
Some languages such as Hebrew and Arabic read from right to left –the complete opposite of the way you are currently reading this text.
This phenomenon poses barriers for users of these languages on platforms such as WordPress if there is no plugins with RTL or bidirectional support.
Having these features makes the Simple Author Box plugin suitable for just about any type of website and language. And it takes only a toggle in the setting section to activate the RTL text direction feature.
Support for Accelerated Mobile Pages (AMP)
Created by Google, AMP is a special HTML framework that optimizes your site's performance on mobile devices. Thanks to this performance boost, this feature is considered as one of the major factors in determining mobile search ranking on Google, meaning that it's a powerful SEO tool.
Most author boxes take longer than necessary to load on mobile devices. And this is sometimes difficult to notice simply because the author box is usually the last section of an article to load.
This speed lag, which most developers handle using AMP, has been taken care of when it comes to author boxes created by the Simple Author Box plugin. Resulting in better engagement, better usability of your blog pages, and also a reduction of your bounce rate.
Post Type Support
This feature simply says that the position of your author box is not final or permanent. In other words, you are able to individually select specific post types that will display your author box anywhere on your site.
While some publishers would prefer to place their comments before the author box, others may want to place the author box before the content. With the Simple Author Box plugin, there are no barriers regarding the location you can place your author box on, which isn't the case with the conventional WordPress author box.
Also, activating your author box doesn't mean it will appear on every piece of content. You can choose the specific post types you want an author box to display on and the post types you want to leave without an author box. This could be helpful if you have a different type of design or if you want to stay more organized.
Co-authorship and Guest Authors Support
A joint publication of content by two or more authors looks hazy with the default WordPress settings. This is because there are no provisions to feature two or more people as authors on one piece of content. But again, not the case if you have the Simple Author Box plugin.
This plugin has features that will allow you to include multiple authors in a single post, with each of them featured in your author box section.
Alongside the ability to include multiple authors in a post, you will also have the provision to feature authors contributing as guests. Using this feature, you can add an author to any post without registering them on your website as an author. However, there is also a dedicated plugin for adding a guest author if that is something you would prefer using instead.
Link Control
This feature allows you to adjust the behavior of all the links on your author box, offering you extreme control that's usually enjoyed only by skilled developers.
For example, you don't want the social media pages that open when clicking on their links to take over the tab displaying your website. Also sometimes, you might choose to show/hide a link to the author's email or their website.
Regardless if you want the links to open in new tabs or you want to apply the no-follow link attribute. A simple toggle in the plugin's settings is all you need to do in order to change the behavior of a link.
Appearance Control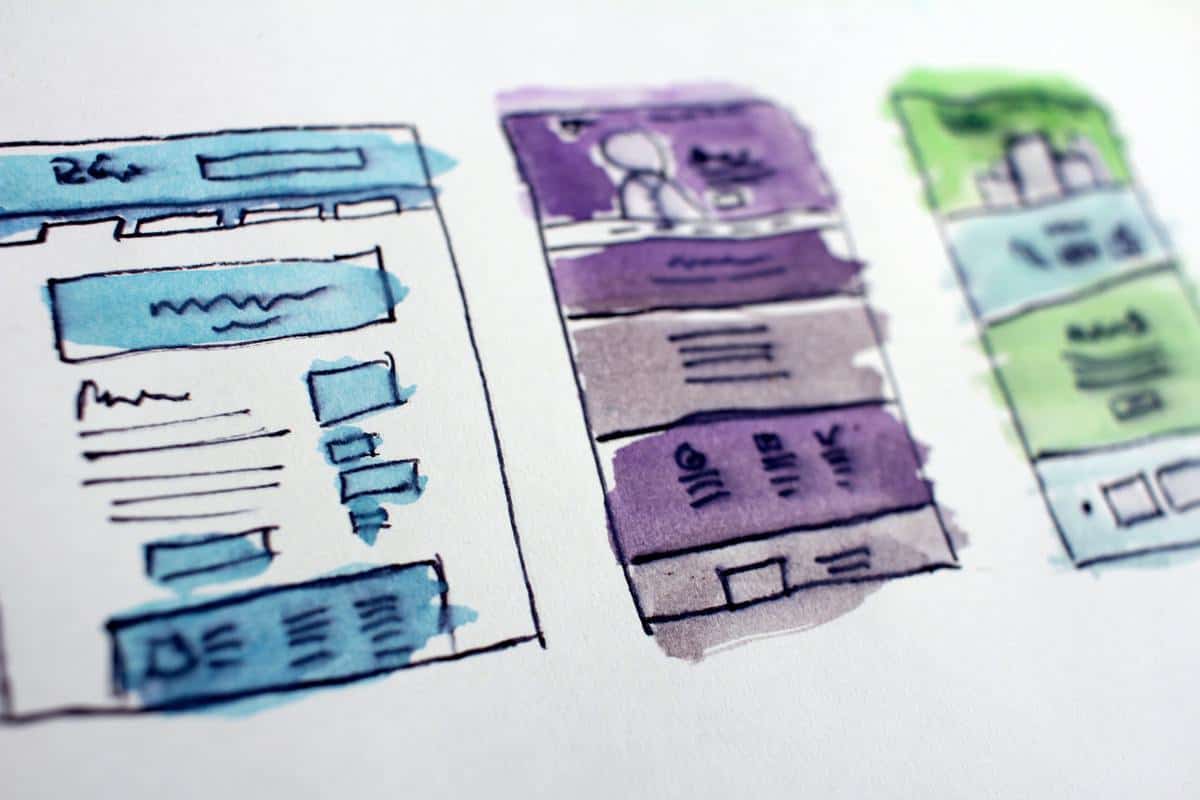 One of the many reasons why you want a custom author box for your WordPress site is for the efficient control of its appearance. Meaning that to select varying templates and colors for your author box, adjust features such as the top and bottom margin, padding, and border you shouldn't necessarily have to customize your CSS file.
That is why with the Simple Author Box plugin, each appearance setting features a slide control unit (in pixel) allowing you to adjust the various properties of your author box, from margins, padding to borders with absolute ease.
Typography Control
Font style, shapes, and sizes of your author box elements are another important factor you can easily take care of using this plugin. How? Well, for instance, the typography control feature in the Simple Author Box plugin allows you to have control over the font and styling of every specific text and icon in your author box.
Using it you can choose a font size and style for the author's description text, name, etc. through drop-down menus and slider control units.
How to Add an Author Box in WordPress
You can add an author box to your WordPress site using any of the two methods described below. Each of them only requires you to install and activate the Simple Author Box plugin. However, you must complete the WordPress user forms for each author before their information can display inside an author box.
The manual installation method requires you to download the Simple Author Box plugin from WordPress.org. On the other hand, the automatic method requires you to pull and install the plugin from the WordPress plugin repository.
None of these methods (manual or automatic) should take more than 5 minutes if you understand the steps clearly. And customizing the color schemes, appearance, typography, etc. will require some level of understanding of what works best for your theme.
Steps for adding an author box through the WordPress plugin repository
From your WordPress admin dashboard, click on the Plugins menu > Add New
Search for "Simple Author Box" using the search feature in the top-right corner
Locate the Simple Author Box plugin created by WebFactory Ltd in the search results page and click on the Install Now button.
After the installation, click on the Activate button. This should introduce a new tab on your dashboard right below your WordPress settings tab, which will automatically take you to the Simple Author Box settings page.
With or without additional settings, you should have an author box included in your blog posts as soon as you activate the plugin.
Steps for adding an author box manually
Click here to download the Simple Author Box plugin from WordPress.org
Go to your WordPress admin dashboard, click on the Plugins menu > Add New
Click on the upload plugin button and choose the zip file (simple-author-box.zip) that you just downloaded. It should be saved in your default download folder.
Click on the Install Now button and activate the plugin
Go to the author box settings window to choose your preferred settings.
Fill out the WordPress user forms
Click on the Users menu > All Users. This should load the user page which will show all the authors on your blog.
Hover your mouse on each author and click on the edit option. This should take you to the edit user page.
There, fill out all the author's information and click on the update user button.
Wrapping Up
Adding an author box in WordPress using the steps mentioned above should take less than 5 minutes. It could take you more time if besides adding the author box, you also need to decide which template and color scheme works best for you. But that is completely understandable.
The manual method of adding an author box in WordPress (the one that requires you to edit your theme file) would take more time. And would come with many risks regardless of your coding knowledge.
So when adding an author box, your best bet would be to use the Simple Author Box plugin. Since besides being the most popular WordPress author box plugin, it is characterized by having endless customization options and being basically foolproof.