If you are running a business, you know you need to keep track of your finances. Depending on your needs, you might have an accountant to help you, or you are doing this yourself.
Luckily for you, we live in an era when a properly coded software can take a lot off your plate, and this stands true even for accounting!
If you didn't know, there are many free and premium software out there that can help you keep track of your finances with minimal knowledge of accounting rules and regulations. The accounting software helps automatize financial transactions of your company with modules, which include accounts payable, accounts receivable, payroll, billing, and general ledger accounts.
We will list the top 5 online software that can help you run a business:
1. FreshBooks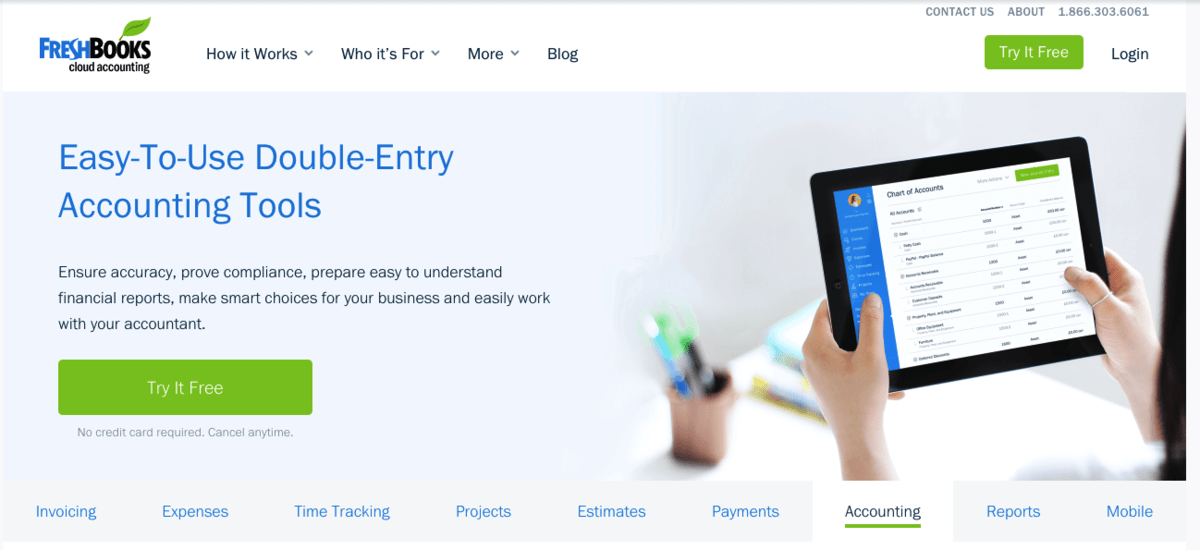 FreshBooks is an online software that supports entries for invoices, estimates, expenses, time tracking, and projects. It is great for freelancers and small businesses. It is web-based, so you can access it anywhere. Some of the features include double-entry accounting (which is the industry-standard method for bookkeeping), great user experience, team collaboration ability, estimate and retainer functionality, products and service records, adding your projects, and great mobile apps.
This software has a Chart of Accounts and General Ledger account, Other Income account, Cost of Goods Sold income, and Trial Balance and Balance Sheet report you can use to make sure your finances are in order. It is simple to use, and it is available in both Android and iOS versions.
However, the downfalls are limited invoice customization and no quarterly estimates.
It comes in several pricing plans: €12/month for up to 5 clients, €22/month for up to 50 clients, €45/moth for up to 500 clients and growing businesses, and custom pricing for more than 500 clients.
2. Intuit QuickBooks
Intuit QuickBooks is another great online accounting tool for small businesses. It is well designed and easy to use due to its intuitive user interface. Its features include in-depth transaction forms and contact records, project profitability entries, reports, payroll support, and numerous add-ons and extensions with which you can track expenses and income, send invoices, connect to your bank accounts, track sales tax, and much more. You can export your data in CSV or excel formats and import customer files, products or services, and your Chart of accounts.
There are three pricing plans: €7/month for one user and unlimited invoices, €10.50/month for three users, and €14.50/month for five users.
3. Zoho Books
Zoho Books is created to support cloud-based small and medium-sized businesses. Its features include contact and item records (you can create up to 10 custom fields for records), transaction records (which include retainer invoices, delivery notes, shipping charges, and each form can contain up to 10 custom fields), inventory management (which contains fields like sales and purchase description, rates, accounts, and units of measure), project management, and a well-designed user interface that lets you keep track of your finances easily. You can keep track of your sales tax, connect your bank accounts, and add roles to your staff.  You can automatically connect your email, as well (Gmail, Outlook, or Zoho Mail).
The settings menu is a long list of numerous sub-lists you can explore in great detail to take the full advantage of this software.  You can export and import files in CSV formats. It is also available in Android and iOS apps.
However, a major drawback is that payroll support is only available for some states in the US. Also, if you are a novice in this, Zoho Books will be a bit more complex and complicated to learn, but once mastered, you will see it is a very useful tool.
It comes in several pricing plans: €9 per organization/month for up to 50 contacts and two users, €19 per organization/month for up to 500 contacts and three users, and €29 per organization/month for more than 500 contacts and ten users.
4. Xero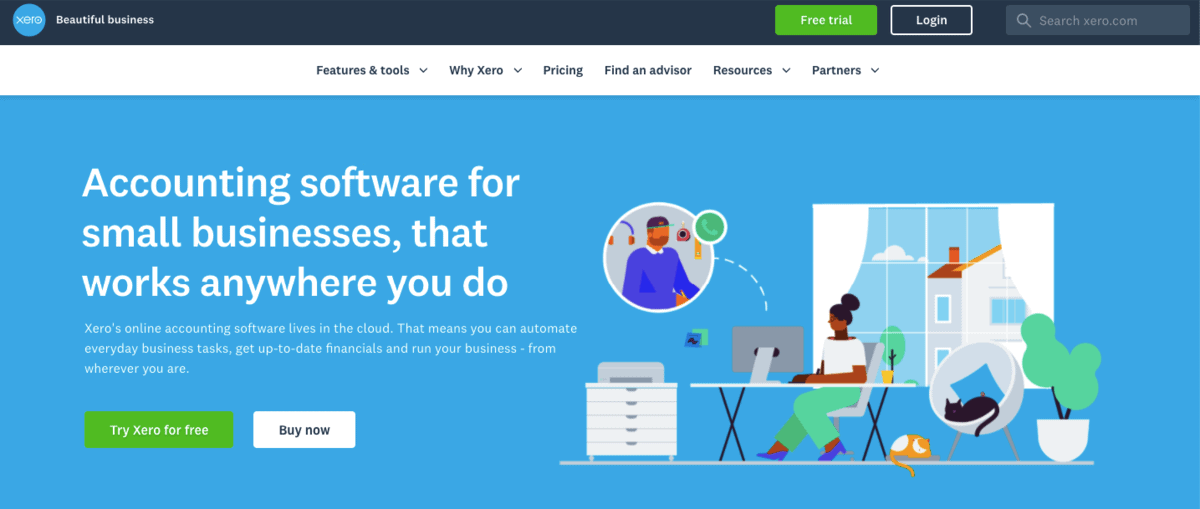 Xero is another small business accounting website that simplifies the accounting process. It supports double-entry accounting, sales, purchases, bills, expenses, inventory, and payroll. You can create customers, employees, and suppliers' records, and manage your fixed assets. You can also track projects and assign them to each contact, give it a name and a deadline.
You can import and export files in CSV, PDF, or TXT formats. Payroll processing is integrated with Gusto, making it a reliable payroll management software. It is also available in Android and iOS apps so you can access your account on any device.
There are three pricing plans; $20/month for five bills and 20 bank transactions, $30/month, and $40/month, which handles multiple currencies.
5. SlickPie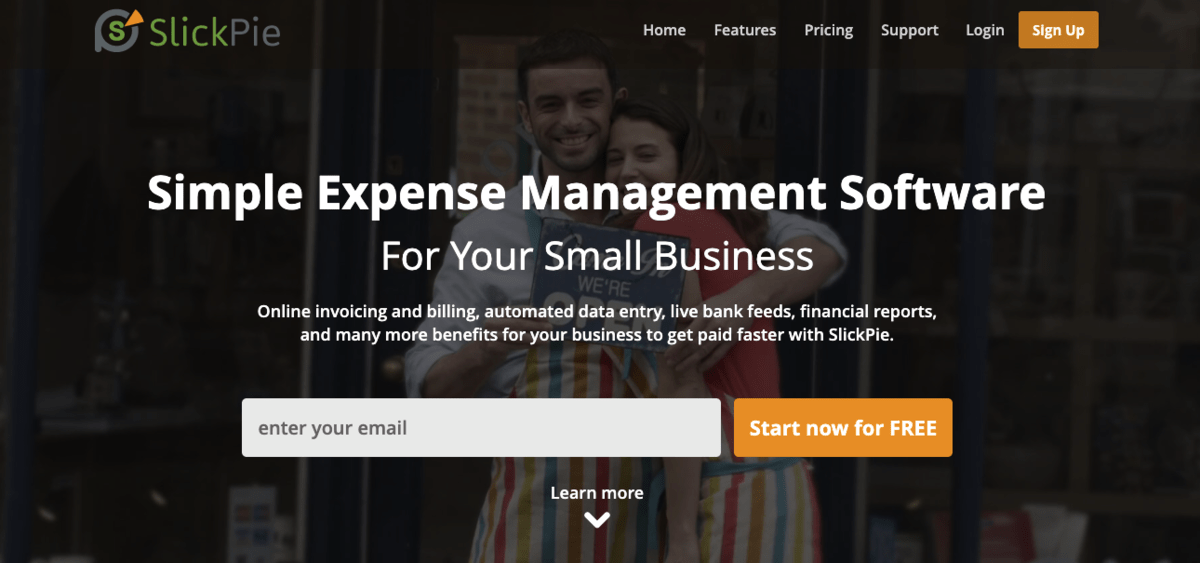 SlickPie is expense management and bookkeeping software, which is ideal for small businesses and business owners with little or no experience in bookkeeping. A lot of the features are automated, such as auto-recurring invoices and a built-in app MagicBot that lets you add bills and receipts automatically. You will also receive automatic payment reminders so you can schedule payment reminders to be sent to clients on specific days, so the accounts are paid on time.
This software gives you phone and email support if you encounter any issues. Other features include the multicurrency support, PayPal, Stripe, and credit card payment processing, the ability to track expenses and sales tax, manage bills, create estimates, get live bank feeds for each user, see financial reports, transaction history, and upload and attach files.
The software is available on any device, Android and iOS included. Another perk is that it is so simple to use as it was designed for business owners with minimal experience in bookkeeping and accounting. The user interface is straight to the point and is designed to save your time.
There are two payment plans: it is free for up to 10 companies, or you can pay $39.95 per month to have up to 50 client companies.
Conclusion
Having accounting software today is a necessity. Luckily, the internet is filled with tools that can help you run your business. Among those, there is good accounting software, too, that can help you keep track of your financials and bookkeeping, even if you have no previous experience in accounting or using similar accounting software.