When it comes to optimizing websites and content, most people turn to the Yoast plugin, think of a good SEO title, write an appropriate meta description, and come up with focus keywords. While they are all a fantastic start, the story doesn't end there. SEO plugins and other tools can provide significant help optimizing your content for a particular set of keywords. However, they cannot tell you which keywords to target. So how do you know what to use? Well, by doing some keyword research—a key point of optimization.
Struggling to find the right #keywords for your #WordPress website? This article can teach you how it's done!
To find the right keywords for your WP website, you should first understand what keywords are. Only then can you set out to perform keyword research and select the best ones.
What is a keyword?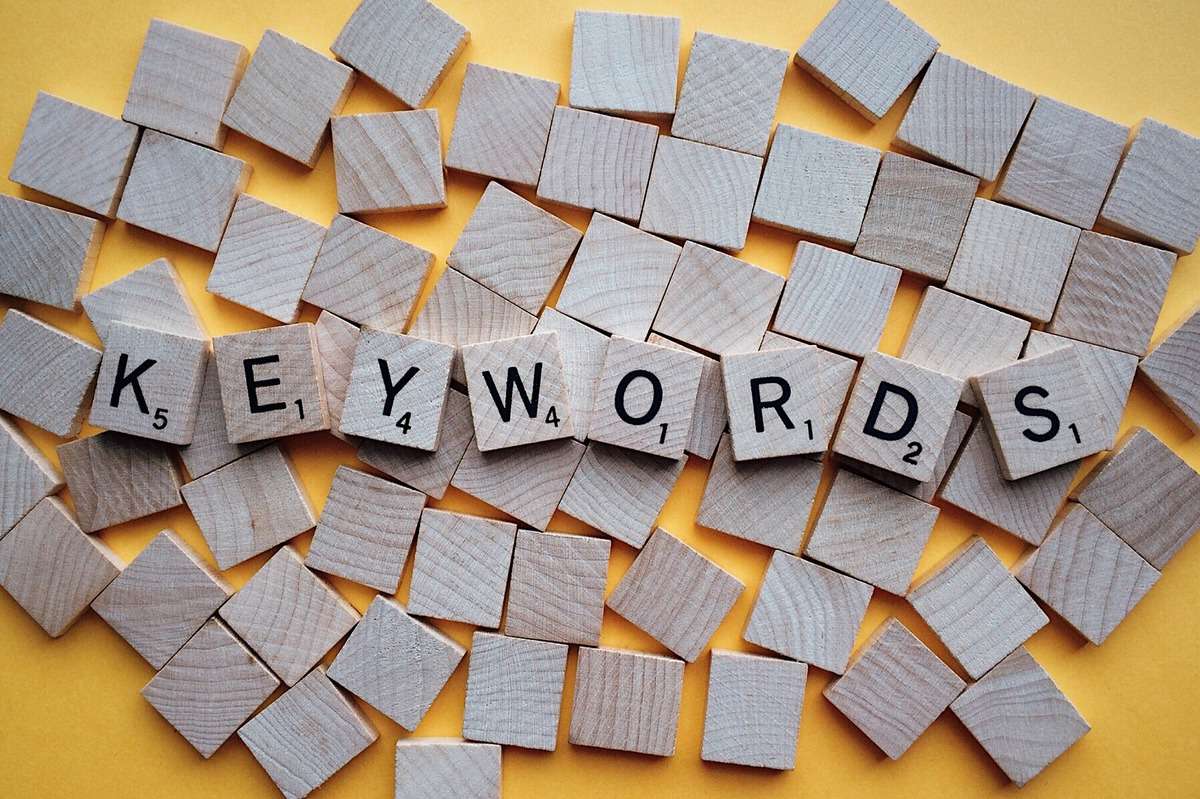 In the past, cramming your content with keywords sort of helped catapult you toward the top of Google. However, today things are not that simple. Ranking mechanisms are far more complex. Search engines now recognize quality content. Therefore, spamming with keywords will only get you penalized. So in that sense, you might say keywords are not that important any longer. But don't be fooled; they're still valuable.
Keywords are terms people type in search engines to find what they are looking for; they are search terms users put in to find information, services, and products they need.
Google tries to deliver the best possible results by applying 200 different ranking factors to determine content quality. Keywords are one of the more significant factors. So, it is not only important to include them, but it is also vital to know where to place them. In a text, they should be at the beginning and the end. But it is also important where you will use them in the title.
Types of keywords
Head keywords – consist of a single word. The problem with them is that they are too general. They receive the most search traffic but are highly competitive and, therefore, very hard to rank.
Body keywords – usually consist of 2-3 words. They are more specific, receive a decent amount of search traffic, and are easier to rank. Depending on the industry, they can also be highly competitive. They also have quite a solid conversion rate. Conversion rate refers to the number of potential customers/subscribers who will take some sort of action on your site, rather than just glance and leave.
Long-tail keywords – these are phrases of four or more words. They are very specific, very easily ranked, and have a very high conversion rate.
You will include all of them in your content but optimize it mostly for the body keywords. Just make sure you have long-tail ones as well.
Performing keyword research
First things first: Determine which keywords your audience searches most actively. Keyword usage directly correlates with your site's ranking, as well as with the traffic it receives. So ultimately, it will also correlate with your sales or whatever you are trying to achieve. Therefore, by implementing some SEO strategies and learning about your audience's needs and wishes, you will be able to address them, turning all these people into your clients, subscribers, or customers. There's a reason keyword research is a big part of market research for websites.
How to go about it?
Before you go ahead and use Google's keyword planner, there are a few initial steps worth taking:
Brainstorm – given that the tools we use are only limited to the information we feed them, it's best not to type in whatever comes to your mind first. Think about what keywords you might want to use first.
Define your goals – what is it that you are promising? What answers are you giving? What is your mission?
Create a fictional profile of your perfect customer/client/reader.
Consider the secondary markets – what are some of the related industries your website touches? They will provide more ideas for keywords.
Make a list of starter keywords – think of as many seed keywords as you possibly can.
Only after you have done all this can you proceed to use the tools.
Here are some you may find useful:
Google AdWords Keyword Planner – helps find new related keywords
Google Trends – use it to compare the traffic different sets of keywords receive. You can determine how popular they are in which geographical locations. Most importantly, you can see how popular they are – is interest growing of fading
Google Search Console – it will show you terms your site will appear for but doesn't rank well
Google's related searches – at the bottom of the page, there will be a list of related searches whenever you look for something. It's a gold mine for long-tail keywords.
Keywordtool.io, Yoast Google Suggest Expander, Soovle, Quora are also some of the free tools and platforms you can use. Additionally, you can go to forums and discussion boards – just add the word forum next to whatever you search in Google. This will help you gain insight into questions people have regarding your industry.
Pick the right keywords for your WP website
After you have gathered a pile of keywords, it's time to sort through them. Look at the ones with the highest search volume and aim for the targeted traffic because you want people to take action on your site (email, buy…). You want keywords with high commercial intent. In this respect, keywords can be divided into:
Buy now: buy, coupon, discount – used by people ready to make a purchase
Product keywords: reviews or specific product names – used by people looking for additional information before making a purchase
Informational keywords: "How to" queries – used by people at the start of the purchase cycle
Tire kickers: free, download – usually used by window shoppers
Buy now and product keywords are the ones you need the most since they have the highest commercial intent. But don't neglect "How to" ones because they provide engaging content, and the people who use them can be converted.
Finally, evaluate your competition. If you can beat the top results, go for it. But if the struggle will be in vain, maybe leave it and focus on something else.
If the top results are Yahoo answers or eHow, for instance, that's your chance to rise to the top. If you are having difficulty optimizing your website, perhaps it's time to consult professionals. SEO Company Atlanta is at your disposal to lift your business to the next level.
Final thoughts
This is not brain surgery, and like everything, it's a learning curve. Trends change, your site's focus may change, so you will have to repeat the keywords research. And don't forget, when you set out to find the right keywords for your WP website, your brand name is the first one to target. To set your digital presence up for success, make sure you are right there on the top when people type in your company name.